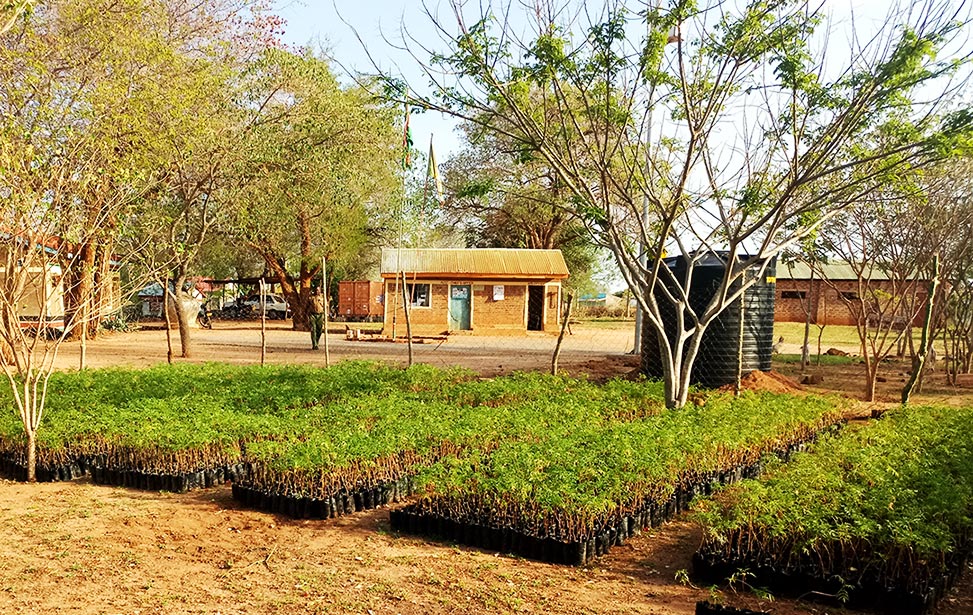 Kiambere
The short rainy season in Kenya is here, which is another reason for tree growers to smile, especially those in the arid and semi-arid areas where Better Globe Forestry works. Moments just before the onset of rains, Better Globe Forestry prepares for seedling distribution to farmers, most who live kilometers away from our tree nursery site in Kiambere. The early preparation ensures the rainy season is well utilized.
For the sake of convenience, we do not ask farmers to travel to collect seedlings from the main nursery; rather, we get the seedlings closer to them through temporary seedling holding centers and seedling collection centers. These are spots set up in different sub-locations where mature seedlings from the mother nursery are temporarily moved for easy access. The reduced distance saves farmers from incurring extra transport costs and reduces mortality rate of seedlings that are damaged during transportation.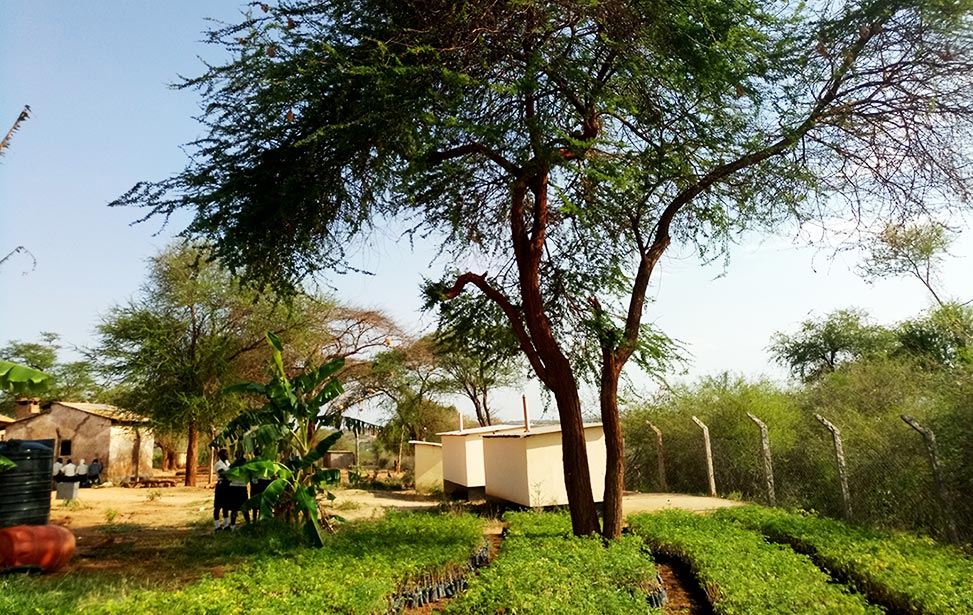 A temporary holding nursery at a school in Kiambere

Photo courtesy: Better Globe Forestry
Temporary seedling holding centers are the main spots where seedlings are convened before they are moved to much smaller seedling distribution centers. In the temporary holding centers, the seedlings are well managed to protect them from browsers and the constant dry spells. When the rainy season begins, the seedlings are moved to the collection centers where farmers gather in groups of up to 30 to receive them. A temporary holding center can hold up to 30,000 seedlings while a collection center can hold up to 4,000 (but the figure depends on the number of partner farmers in that particular sub-location).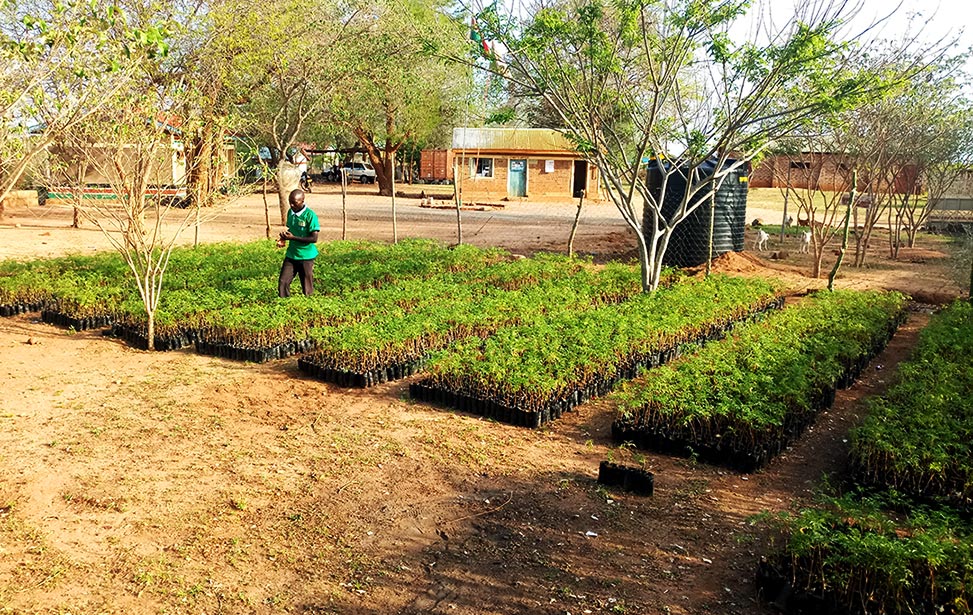 A temporary holding nursery in one of the Chief's camps

Photo courtesy: Better Globe Forestry
You might wonder how the space for storing seedlings is acquired; well, our onsite staff negotiates with schools and chiefs1 in the area who voluntarily offer space – for free! Once the space is secured, Better Globe Forestry ensures it is fenced (if there is potential for intruders and browsers) and well-watered by hired casuals. Better Globe Forestry also installs tanks of up to 5,000 liters in each holding center which is sufficient for watering the seedlings when the need arises. Since these tanks are installed in schools and chief camps, during water shortage periods (which are frequent) the host institutions and camps are granted access to the water at no cost.
For farmers, chiefs, schools, the environment and Better Globe Forestry, it is a win-win situation: the farmer makes money, the schools and chiefs that offer space receive water during a shortage, the drylands become greener and our vision to plant billions of trees continues to make strides every day. Yes, we love what we do, and we will not stop until it is done!
1 In Kenya's administrative structure, Chiefs are authorities appointed to maintain law and order in an area and they are right above the village elder in power.
Post a Comment