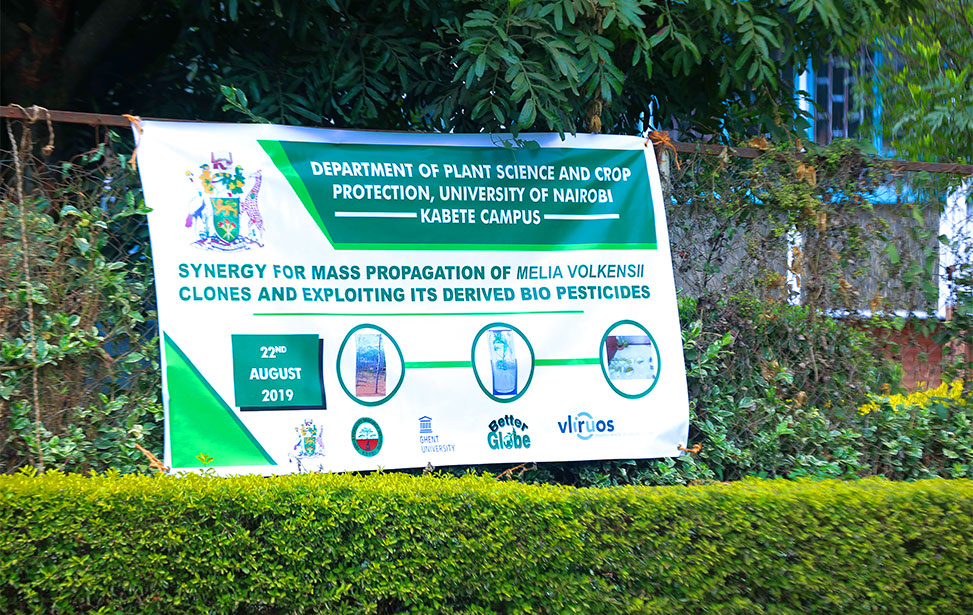 Mukau
Better Globe Forestry participated in a conference to further expand the use of melia volkensii (mukau) in the drylands of Kenya.
As stated by Kenya Forest Service Head of Drylands Forestry, Clement Ngoriareng:
"We have a national tree planting campaign strategy that spells out the strategies and plans for increasing the tree cover in the country. Our work will rely on collaborative efforts from stakeholders, and today we have a very key partner here: Better Globe Forestry. We have been working hand in hand with them to raise seedlings and also promote tree planting wherever they are operating. Kenya Forest Service is working hard with other agencies within the ministry to ensure that we raise sufficient seedlings to support the strategies for achieving the 10 percent minimum tree cover in the country.
The greatest potential for this is in the arid or semi-arid drylands (or ASALs), which makes up 80 percent of Kenya. This is the area that will have space, because in the high-potential areas, the land has already been fragmented. What we are trying to look for is a species that can do well in those areas, and we are happy that researchers have been able to prove that melia (volkensii) can do very well. This is the species that we are promoting together with other indigenous tree species within the drylands."
With the help of partnerships between the University of Ghent in Belgium, Kenya Forestry Research Institute (KEFRI), and the University of Nairobi, the purpose of this project is to spark collaboration and encourage research. The hope is for this program to last more than 10 years.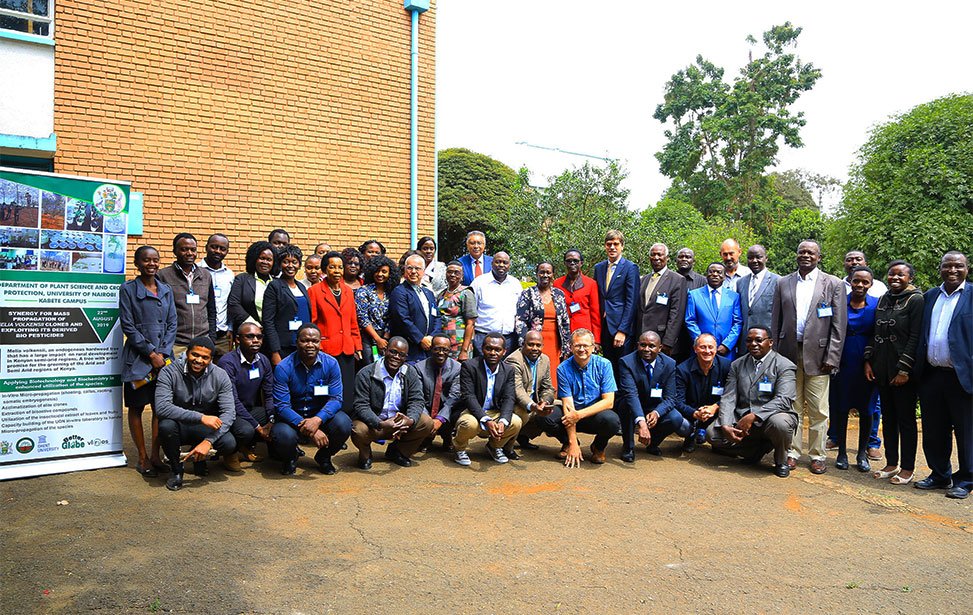 The conference showcased research and data to support the cloning of mukau as well as exploiting its derived bio pesticides. Over the years, Better Globe Forestry has propagated mukau appropriately to grow high-quality mahogany trees in the ASALs of Kenya. This species is extremely dynamic, and shows great potential for growth and development.
Research courtesy of the University of Ghent in Belgium provided additional insight on the benefits of planting mukau, one of which includes its derived bio pesticides. In 2017, early experiments with mukau measure its repellant properties and demonstrate its naturally occurring substances that control pests. For these simple experiments, food and leaves were treated with a crude extract of mukau with a series of pests; results were visible after only six hours, and after 24 hours the experiment demonstrated 75 percent repellency. The crude extract of mukau performed as well as commercial-grade neem products that are formulated for pesticidal use. Continuing experiments will determine if these concentrations of mukau extract are safe for use and low in toxicity.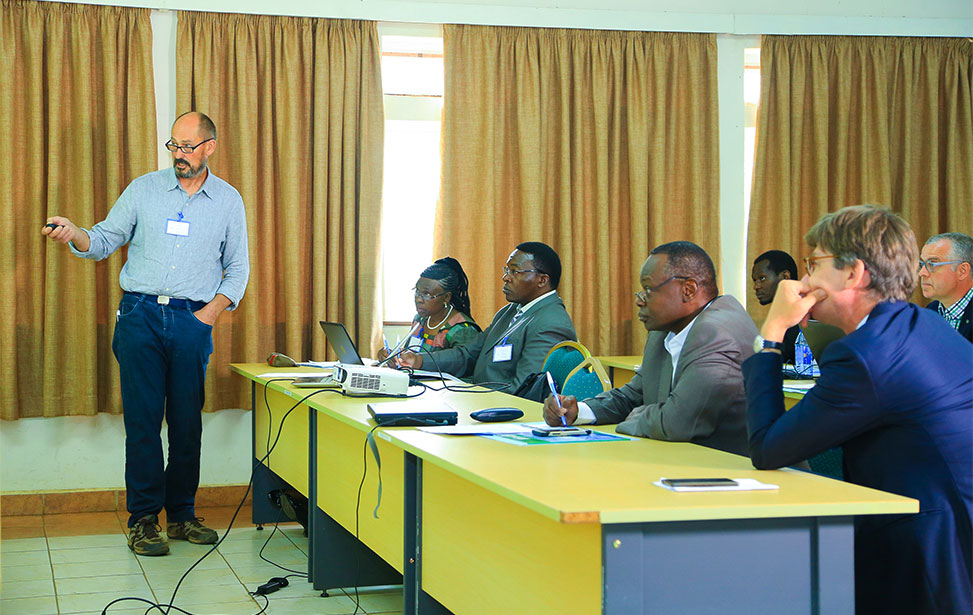 Dr. Dora Kilalo of the University of Nairobi also addressed the potential of biopesticides with regard to crop protection. Since millions of people rely on agriculture for their food and livelihoods, it is important to sustain food production by applying appropriate agricultural practices. Pests and harmful diseases that are detrimental to food production have been successfully mitigated by pesticides, however these synthetic repellants pose a threat to health, food safety, and the environment.
Using biopesticides extracted from mukau and other plants can be cost effective, efficient, and safer for humans and the environment. Dr. Kilalo's data also showed comparable results between natural plant extracts and commercial pesticides. With better policies and continued investment, more research can be done on the use of bio pesticides, and create even more potential for mukau.
Mukau also shows high potential for propagation and mass production, especially with regards to economic empowerment of communities living in the drylands. As a high value timber tree, this is a candidate species for investment in the drylands, and if planted appropriately can provide significant improvement to these communities. The species is fast growing, drought tolerant, of high quality, and its timber can be used as a multipurpose resource. However, significant improvements need to be made before mukau can be planted on an even larger scale. First, accessibility to better quality mukau seeds and seedlings needs to be improved so farmers can produce larger amounts. Second, there needs to be a better approach for farmers rather than the existing methods that emphasize growing mukau for livestock or fodder. Third, there needs to be better investment and research into mukau, so that the promotion strategy can be prepared for the ASALs.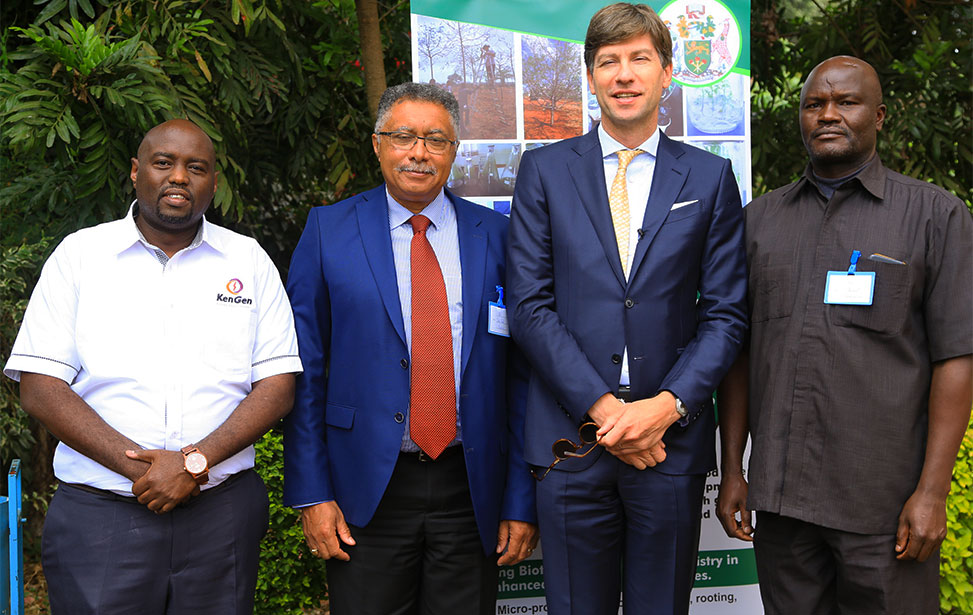 With improved participation and opportunities, research may continue on prospective mukau strategies, and allow Better Globe Forestry and partners to continue improving environmental conditions, as well as engage others in the process.
Post a Comment