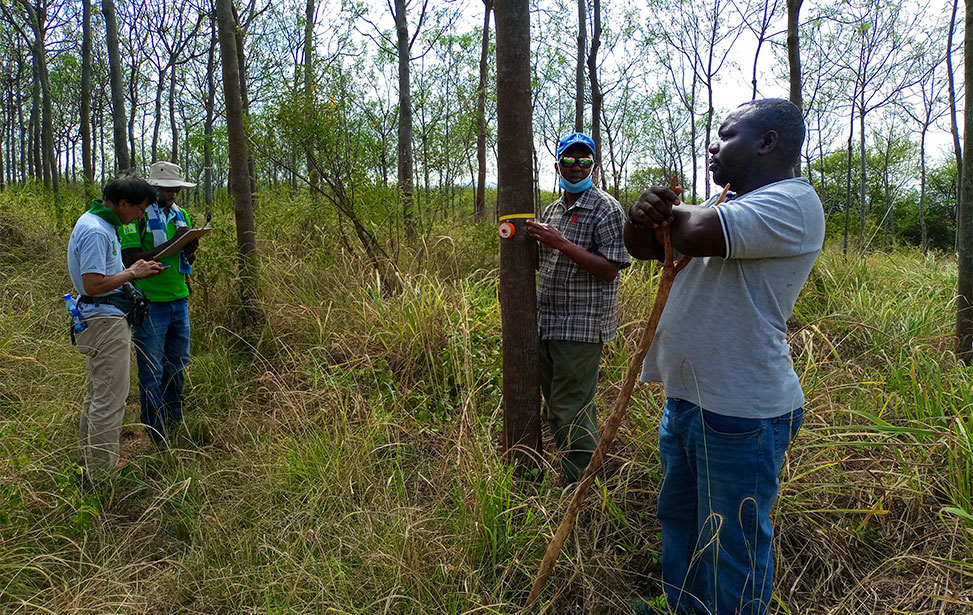 Data collection
Tree measurement for Melia volkensii growth curve
Better Globe Forestry's Kiambere plantation has trees of different planting years, with the oldest being planted in 2007 and the youngest in 2020.
Melia volkensii's (mukau) characteristics of fast growth and high-quality timber warrants growth monitoring for yield estimations and economic decision making.
Better Globe Forestry has been conducting yearly tree measurements in all its plantations in different regions of varying climatic and edaphic characteristics to determine mean annual increment (MAI) for wood volume and biomass accumulation projection over time.
The measurement entails collection of diameter breast height (DBH), bole height, and full height data for analysis.
Stakeholder data collection — CADEP-SFM
On March 4, Better Globe Forestry hosted a team of stakeholders from the Capacity Development for Sustainable Forest Management (CADEP-SFM) and Kenya Forestry Research Institute (KEFRI) lead by Katsuro Saito, a Forestry Extension Expert of CADEP-SFM. Their mission was to collect tree measurement data in preparation for mukau growth curve.
Better Globe Forestry's site team provided the stakeholder team with information on the plantation, including:
Compartment names
Age
Area/compartment
Number of trees per compartment
Tree spacing
Additional remarks on the plantation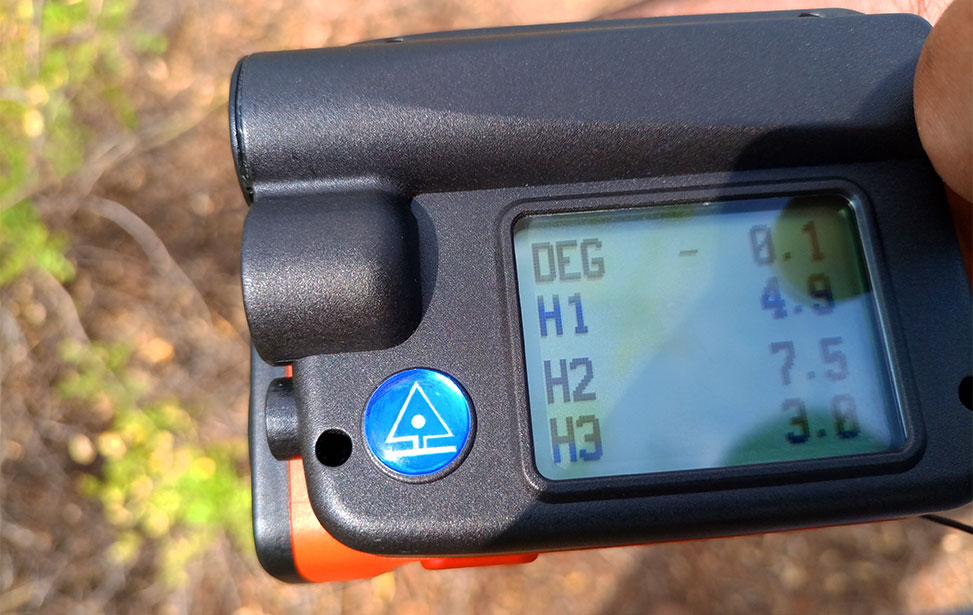 Transponder used to measure tree height

Photo courtesy: Better Globe Forestry
The visitors had various measurement tools including D-tapes for DBH (normally 1.3 meters from the base of the tree) measurement, and a Vertex Laser Geo for bole and full height measurement.
Data was collected from tworandom sample plots, each consisting of 16 trees. Other sites where the data was collected included neighboring farms, a secondary school, and KEFRI's site in Tiva.
Post a Comment