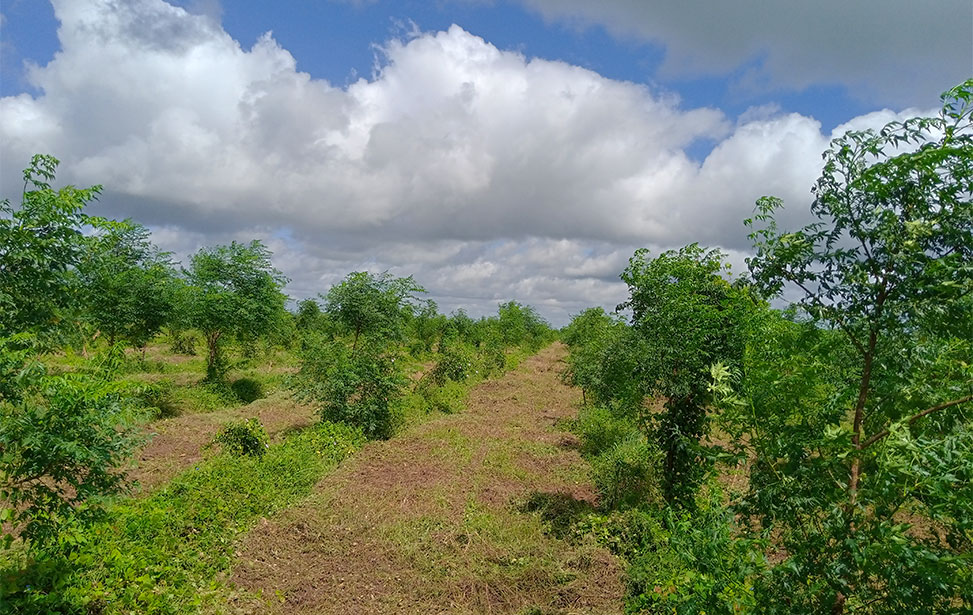 Nyongoro
Better Globe Forestry begins mechanized pruning
Henry Njuguna, Plantations Manager
As the area under plantations expands, more manpower is required to execute a whole range of activities from fruit collection, nursery work, planting the seedlings and managing them in respect of watering, ground cleaning, pruning, thinning, and protection. Hence, we sometimes run into temporary scarcity of labor, particularly skilled labor.
Additionally, having many workers also means more time must be spent in training and managing them, which is not typically easy as there are many other important operational activities running simultaneously.
It is therefore clear that the future of the work within the plantations is mechanization, for higher efficiency and effectiveness.
Pruning is one of the crucial silvicultural activities for management of Melia volkensii (mukau) that is steadily being transformed from its traditional execution to a mechanized one.
What is pruning?
Pruning is a maintenance silvicultural activity in forestry involving the selective removal of tree branches to obtain a knot-free clear bole of at least 5 meters. This is the minimum standard for Better Globe Forestry.
There are two methods of pruning employed at the Kiambere and Nyongoro plantations, namely:
Manual pruning
Mechanized pruning
Comparing mechanized and manual pruning
Pros
Cost effective: The initial cost of procuring equipment, training, and PPE (personal protective equipment) might be way higher than when using a manual pruning saw. However, this is soon cheaper than manual pruning, because a mechanized pruning saw can prune up to ten times the number of trees.

Provision of surplus labor: With mechanized pruning, you need less people to achieve the task target, hence providing a surplus of labor that can be engaged in doing other activities within the plantations.

Easier management: With less people who still achieve the same or more, management of workers by site managers becomes easier.

Safer: Using motorized pruning equipment is way safer, as its saw is on an extendable iron or aluminum rod that has a length of up to 3.5 meters. There is also no need of using a ladder to access high branches.
Cons
Machine breakdowns: These sometimes lead to delays and achievement of task rates.
Even with the best technique for executing a forestry activity, there are always minor challenges that must be managed. In the case of the mechanized pruning these challenges are within the scope of breakdowns, repairs, and maintenance. These issues are easily managed within Better Globe Forestry's Tools and Equipment maintenance schedule.
Post a Comment