Safeena Kassoo
Oct. 26, 2017
Earth's health is declining
For the world to change, people must change first. But as stubborn and set in our ways as we humans are, making this change can be difficult. Unfortunately, our inability to change our destructive habits has caused a steady decline of the world's health. Over time, our negative contributions to the environment have created devastating effects, such as declining soil health. Soil health is especially important because it affects the food we consume to survive. And in rural areas where the world's poor depends on soil for farming, a changing climate is particularly harmful due to a lack of resources.
According to The Climate Reality Project, the water cycle has been altered globally because of anthropogenic forces. Some areas of the globe experience extreme rainfall, while other areas suffer from severe droughts. A combination of erratic water cycles and increased heat can lead to a total loss of farm production in some areas, and can kill soil ecosystems that are necessary for crop production.
As one of the world's largest sources of carbon, soil is important for our survival and for the earth's health. Tree cover is also affected when soil is concerned. For example, the target for tree cover in Kenya is 10%, while it was 7.3% in 2015. It is not easy to be a farmer in the drylands of Kenya, where crop failure may happen two out of three years and livestock is lost due to lack of fodder and water. It forces the farmers to exploit their resources such as land and forest, where trees are cut to make charcoal. Unguided and uncontrolled farmers are to the detriment of other local people. While we all suffer from climate change, it is certainly the poorer population that gets hit the hardest. Farmers in destitute and low income areas cannot readjust to changing soil conditions, unlike more developed parts of the world. Poor farmers in rural Kenya, where Better Globe Forestry operates, are susceptible to this kind of damage, potentially ruining their farms and livelihoods.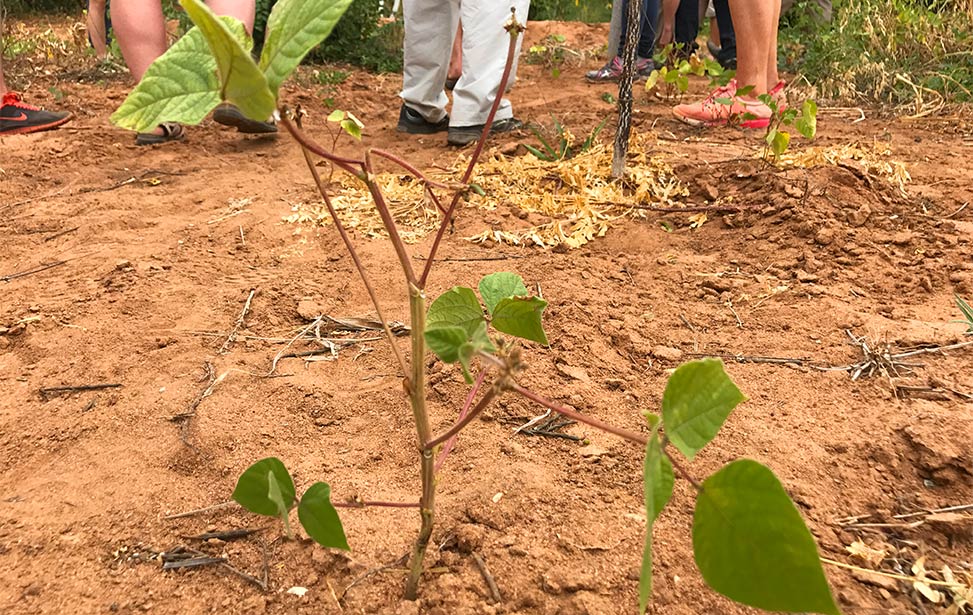 A young tree growing on the farm of a Better Globe Forestry outgrower.

Photo courtesy: Better Globe Media
What role does Better Globe Forestry play in this issue?
Better Globe Forestry is a unique company that has planted indigenous tree species in the drylands of Kenya for more than a decade. Our vision is to eradicate poverty in Africa and care for the environment by planting as many trees as there are people on the planet. As part of this, Better Globe Forestry improves communities through assistance to outgrowers (partner-farmers) with agroforestry, microfinance, education and water supply. The idea of working in semi-arid land is to avoid taking away agriculture production and to turn a dry and harsh environment into a green productive one with a lot better living conditions for the local residents.
Better Globe Forestry's outgrower program allows natural resources to be managed sustainably. It aims to protect the interests of the local population and improve their socioeconomic wellbeing. Cultivating trees is a way out of poverty because it increases assets and income over time. Moreover, it adds diversity to the family income as trees are intercropped with the agricultural products.
Outgrowers are all playing a bigger role in the agroecological system to establish a sustainable future and long term investments to improve the livelihood of thousands of poor people in Kenya. Our mission is to spread this vision to other parts of Eastern Africa.
Better Globe Forestry has worked closely with locals, organizations, institutions, and departments in finding a platform and system for establishing a sustainable future and long term investments to improve the lives and livelihood of thousands of poor people in Kenya and to spread this to other parts of Eastern Africa when proven successful.
Mukau (melia volkensii) is one of the East African indigenous tree species we plant. Besides growing under harsh conditions, the quality of this mahogany tree is proven exceptionally good and has great market value. By planting mukau trees at a massive scale, we also reduce pressure from the rainforest mahogany, coming mostly from the Congo basin.
It is not hard to see the links between climate change, extreme weather, poverty and land degradation. It is a long and hard but fascinating and rewarding process to be a pioneer in our field and deal with poverty in Eastern Africa. Seeing the results from our work gives us more motivation and strength than ever. With our long experience and efforts to do something no one else dared to do, we are now closer to a stage where we can start multiplying our efforts to reach thousands of farmers and change their lives from sheer poverty and despair to faith, and help them have a more safe and healthy place to live.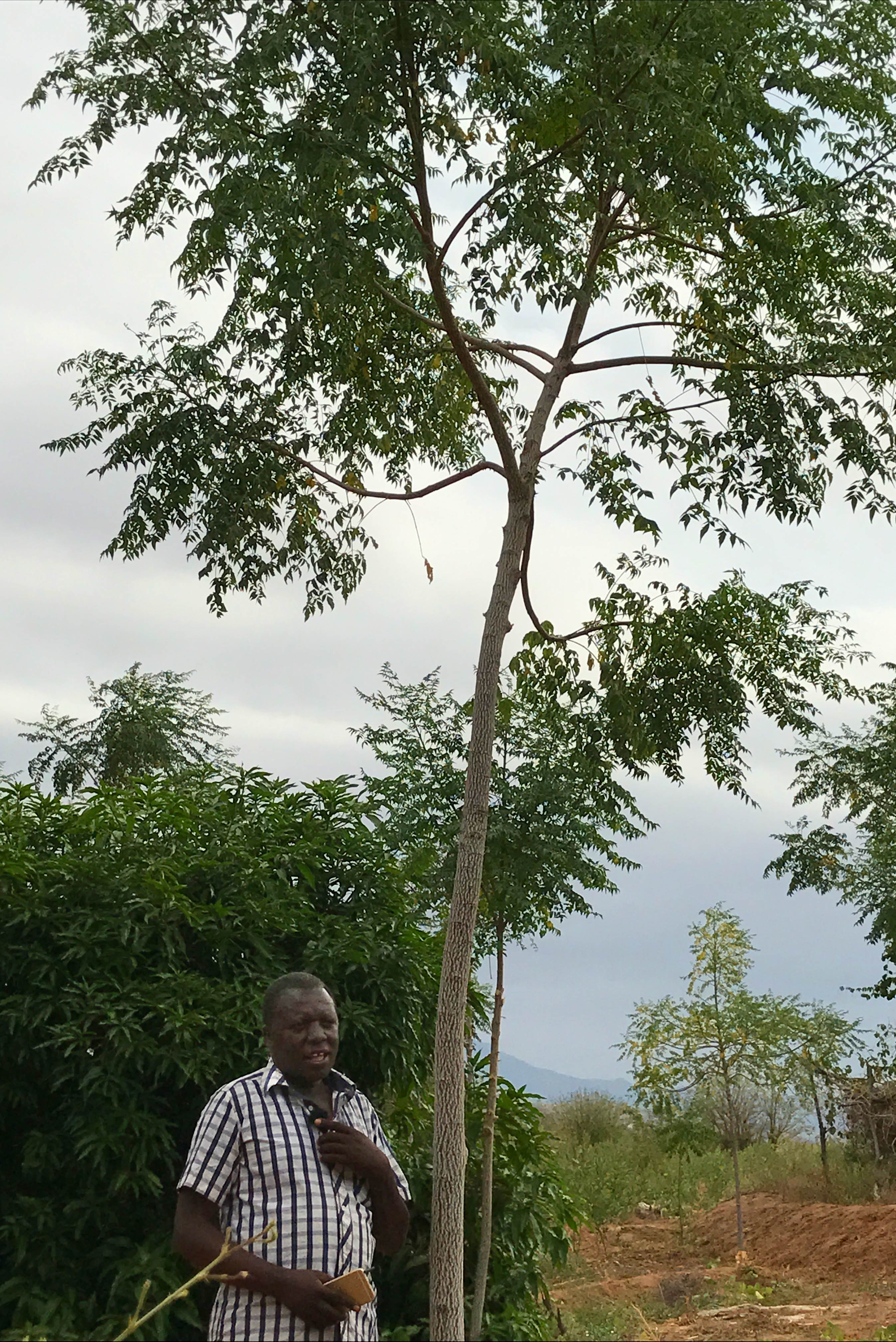 One of Better Globe Forestry's outgrowers standing next to a growing mukau tree.

Photo courtesy: Better Globe Media
Post a Comment