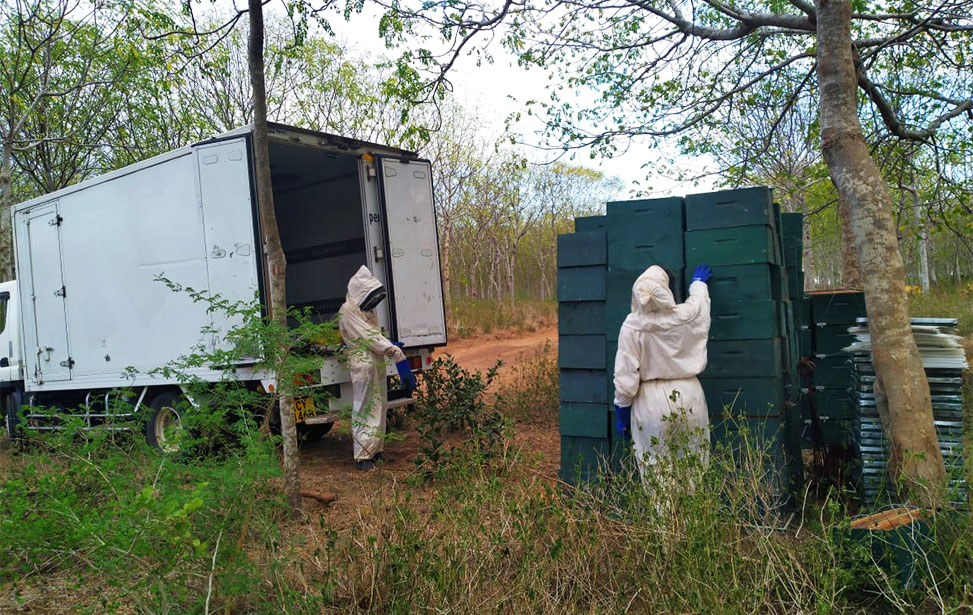 beekeeping
Beekeeping in Nyongoro Plantation
Jan Vandenabeele, Senior Director of Forestry at Better Globe Forestry
Better Globe Forestry brokers a deal between a private company and local ranch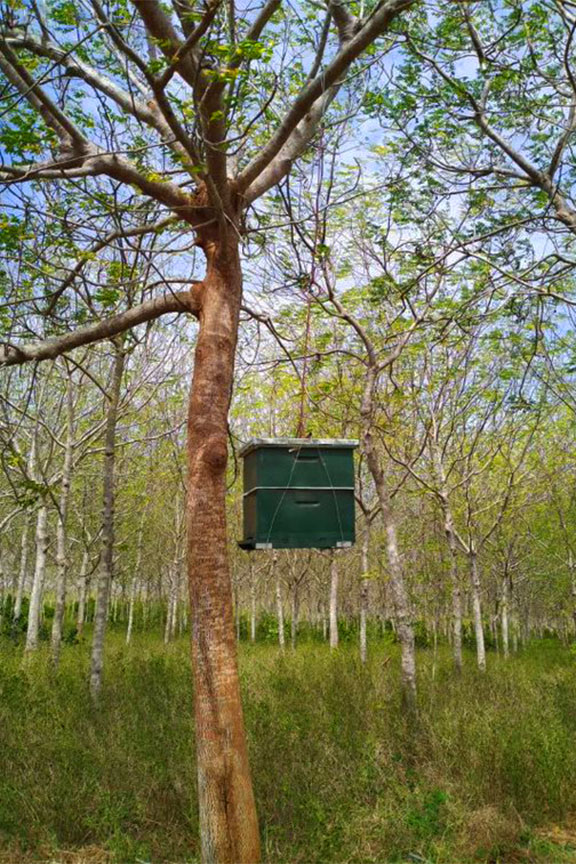 Harvesting honey is a well-known activity in the Pandanguo area close to our plantations in Nyongoro, and is practiced by the local Boni community which still maintains a lot of their hunter-gatherer traditions. In their case, the bees are wild, and no active beekeeping takes place — only random harvesting combs are found in tree trunks. The ranch itself had been eying beekeeping activities for some time, and expressed this desire to Better Globe Forestry with a request for assistance.
Modern techniques, however, promise higher yields and purer honey. African Beekeepers Ltd., a company based in Nairobi and with ample experience in its field, had shown interest in putting up an apiary with what are known as Langstroth hives in Nyongoro plantation.
The proposal was discussed with the ranch committee since last year. During a field visit in March, a site for the apiary was selected, and a meeting was organized between the two parties in the presence of Better Globe Forestry. Afterwards, a deal was reached between the two parties.
A contract was signed for an initial placing of 200 beehives. Better Globe Forestry considers this purely as corporate social responsibility (CSR) and has no financial incentive in the initiative.
Post a Comment