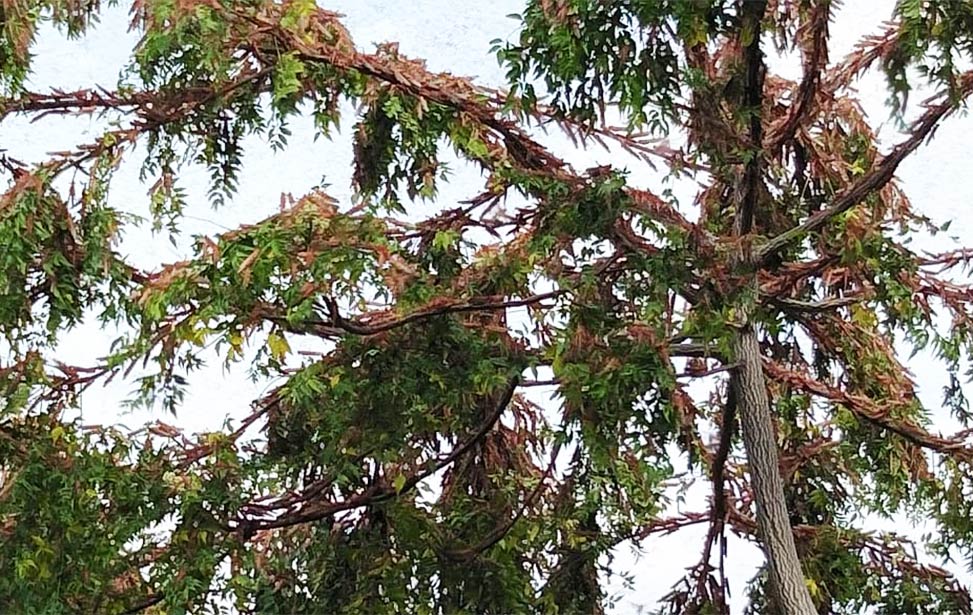 Locust
Safeena Kassoo
Mar. 02, 2020
A swarm of locusts descended on Better Globe Forestry's plantation in the late afternoon on January 24. They stayed overnight before departing gradually the next day. Desert locusts are notorious for devouring any vegetation in their path. Melia volkensii (mukau) was overall safe from this invasion, while the leaves of neem trees (which are currently being used commercially as an insecticide) and indigenous trees were eaten. Customer trees have not been impacted at this time.
This is the largest locust invasion East Africa has experienced in 70 years, as the swarms of billions have been ravaging more than 10 countries. Locusts can travel over 90 miles a day and large enough swarms eat enough food for 84 million people daily. These pesky insects target crops, which threatens food security, economic conditions, and livelihoods.
Locusts are a major threat to food security because of their ability to consume significant amounts of vegetation every day. Per the United Nations Food and Agriculture Organization (FAO), the number of people facing food insecurity in East Africa alone has reached over 3 million since the infestation. This has added to the millions of people who are already considered food insecure.
According to the UN Office for the Coordination of Humanitarian Affairs, climate change has led to severe weather extremes, including droughts followed by cyclones and unusually heavy rains, which has caused locust populations to explode. With the upcoming rainy season, we can expect to see further increases in swarms unless proper control measures are implemented. Senior UN officials have stated they now require $138 million to combat these swarms immediately.
In a region already stricken by poverty, political unrest, and corruption, the locusts are only exacerbating these concerns. As the UN struggles for funding, countries are already attempting to maintain the locust swarms. 18 counties in Kenya have been affected so far, and the Kenyan government has since deployed nine aircrafts to combat the invasion through pesticide spraying.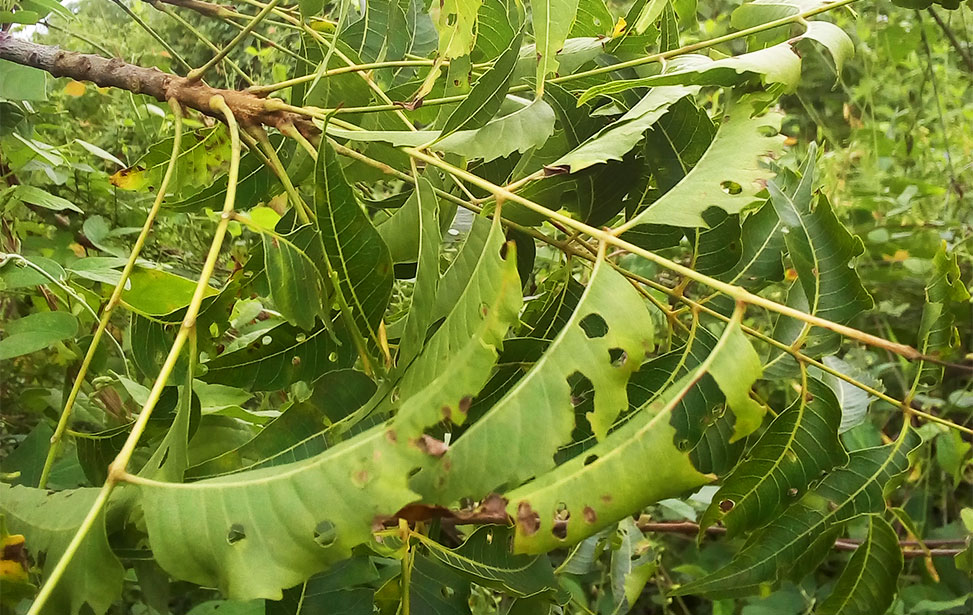 You can see that some trees were nibbled on and torn through by locusts.

Photo courtesy: Better Globe Forestry
Desert locusts refrained from consuming mukau leaves primarily because of the plant's chemical compound, which is being researched by the University of Nairobi in Kenya, University of Ghent in Belgium, and Kenya Forestry Research Institute (KEFRI), coordinated by Better Globe Forestry. This information can be found in our earlier blog post regarding the Melia volkensii conference.
Following the rainy season, drier weather should help contain the locust outbreak. However, if left unchecked, the numbers could grow 500 times by then due to their fast breeding.
Post a Comment