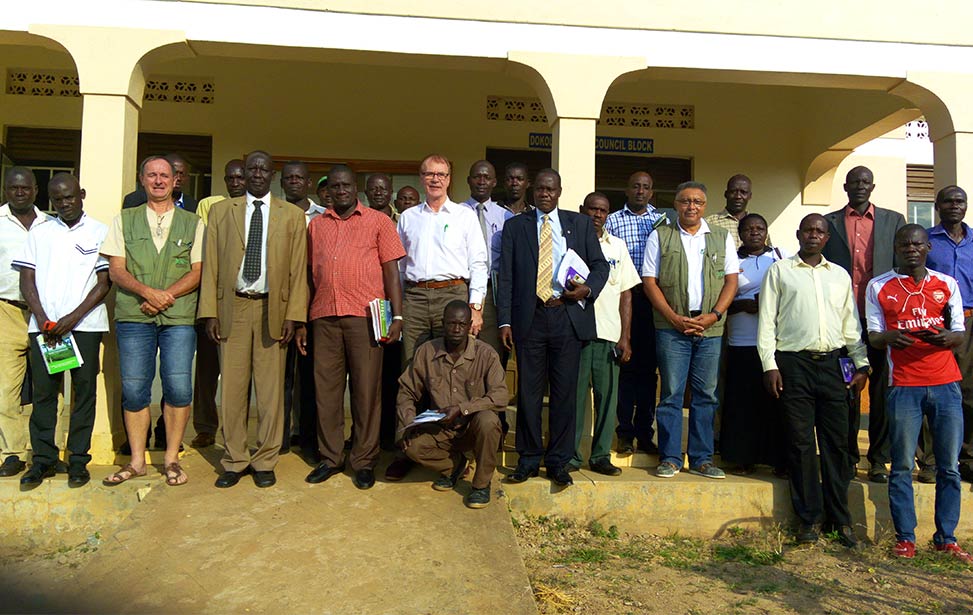 Farmers program
Jan Vandenabeele
Feb. 13, 2018
The Better Globe Forestry management team had the pleasure to introduce Rino, the Chairman of the Better Globe group, to the farmers program in Dokolo, Northern Uganda, and this was both to the physical reality on the ground (see Rino hugging his favorite tree) and to the local partners and district authorities. This took place in early December 2017. During the same trip, a site forester was hired, and a nursery technician was already undergoing training in Better Globe Forestry's Kiambere nursery in Kenya. Budgeting was underway, and farmer recruitment had kicked off in the form of an information campaign starting with the relevant district authorities.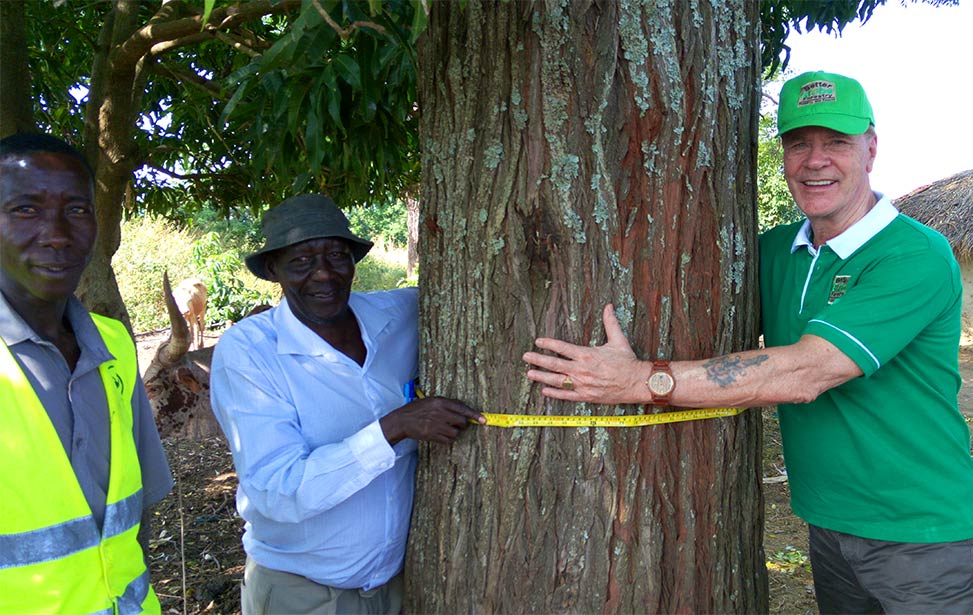 Rino and his favorite tree, a Persian Lilac (or Giant Lira or Melia azedarach) of 15 years old, with a DBH of 72cm, measured by Julius Odwe. Albert Apeto (left) is the owner of the tree.

Photo courtesy: Better Globe Forestry
A nursery site had been selected by Yele Ikom Can Farmers Association (YICAFA), our partner organization, and been approved by Better Globe Forestry. Preparatory work like clearing had started by end of December 2017 and sowing of Melia azedarach (Persian Lilac) seeds into polybags was well underway in the beginning of January 2018, to produce seedlings ready to catch up with the rains of the first planting season in April and May. YICAFA had done quite some groundwork, and authorities of Dokolo, some representatives of neighboring districts and the press were present in the meeting, and very receptive of Better Globe Forestry's plans. All in all it was quite a promising start, with a target for 2018 of planting at least 300,000 seedlings with some 1,800 partner farmers.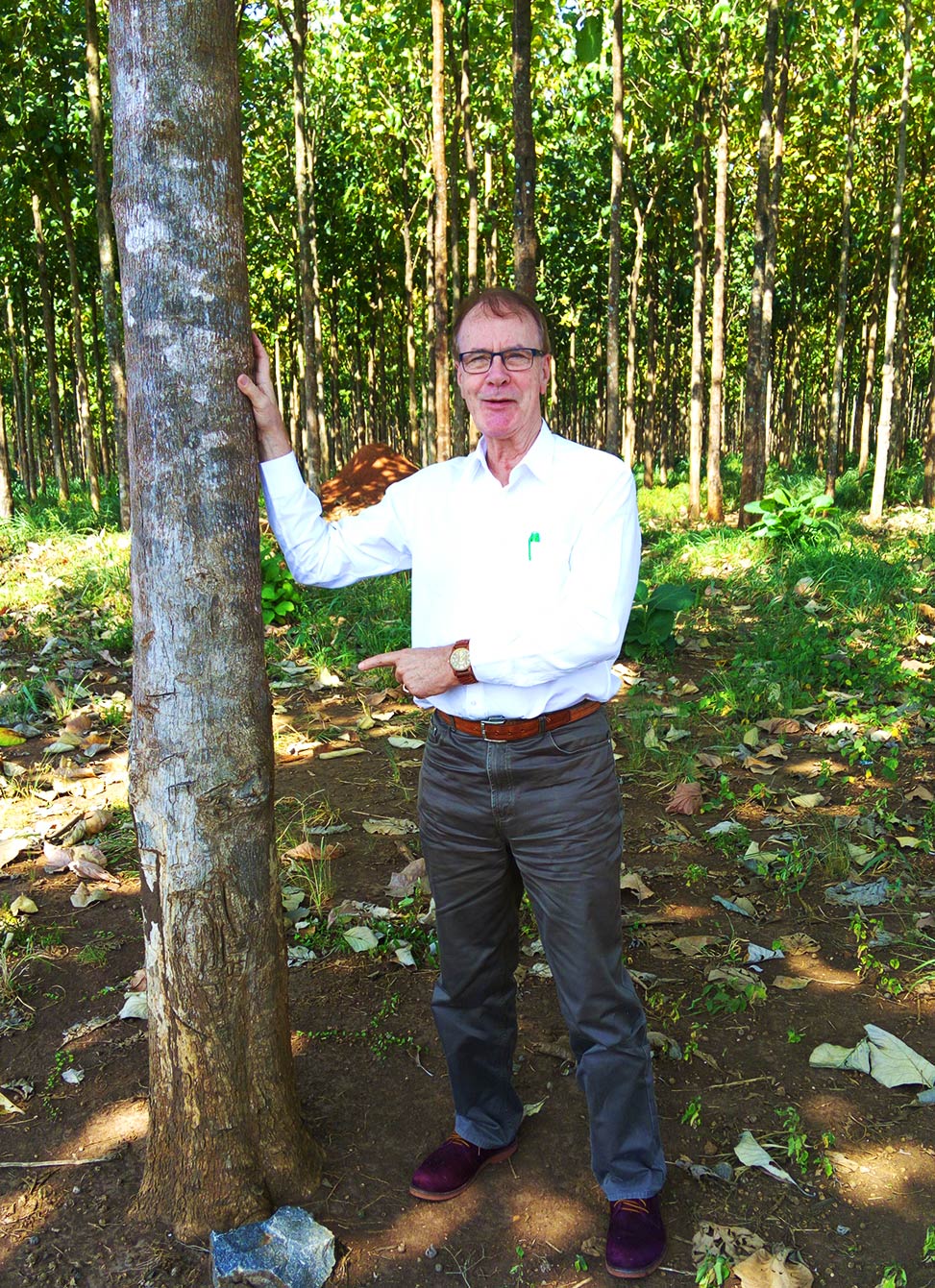 Rino and a teak tree (Tectona grandis), the other species for our Northern Uganda program.

Photo courtesy: Better Globe Forestry
Post a Comment