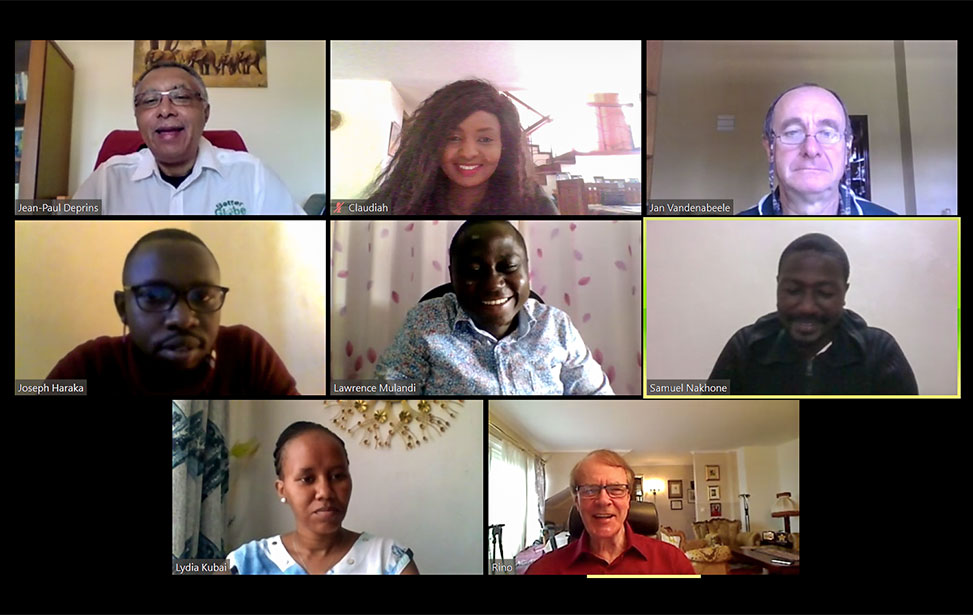 Coronavirus
It is now May 20. The count in Kenya is as follows: 1,029 total confirmed infections; 50 deaths; and 366 recovered. The lockdown has increased, sealing off a part of a Nairobi borough and the old town of Mombasa. The curfew is still in place. Next week, we expect new guidelines from the President. Nobody has a clue what they will bring. Meanwhile, as a company we are doing fine. The special measures and precautions, such as hand washing and social distancing, are not interfering with field operations. Our workers have really settled in this pattern.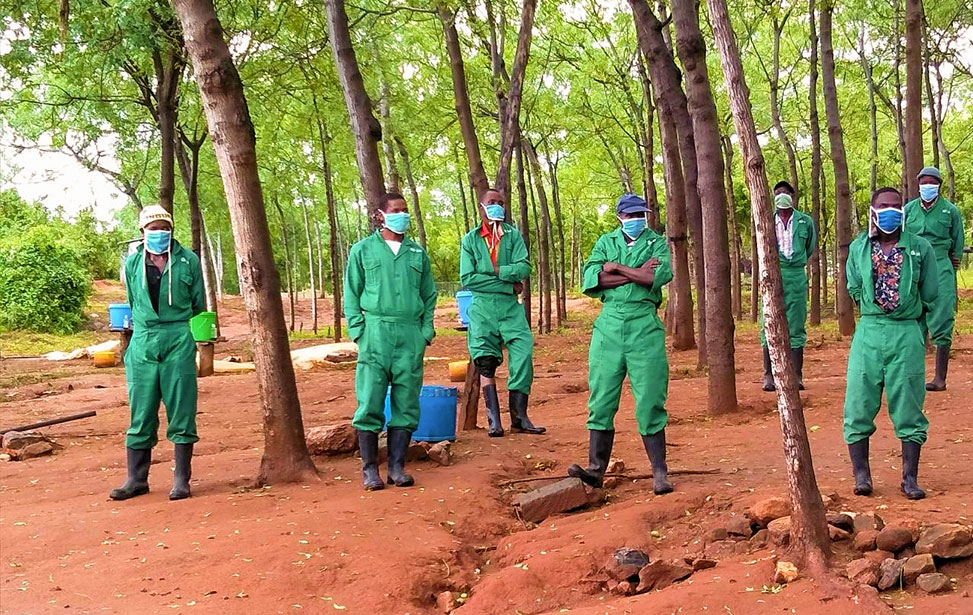 Social distancing and using face masks as precautionary measures

Photo courtesy: Better Globe Forestry
While seedling distribution to farmers has ceased in Seven Forks with the end of the rainy season, it has strongly increased in Dokolo, Northern Uganda, where our lorry is now transporting 15,000 seedlings in one go, to holding nurseries where farmers come to collect them. Planting is also ongoing in Nyongoro, with good rains. Traveling to visit field sites is still out of the question, but head office staff has its regular meetings, and the traditional quarterly staff meetings with field representatives have been held through Zoom, as of last week.
All in all, not everything is negative regarding the daily organization of work. We spend less time on the road and traffic jams, which is cheaper, and meetings are somehow less and hence more efficient. In this respect, future ways of working might be influenced.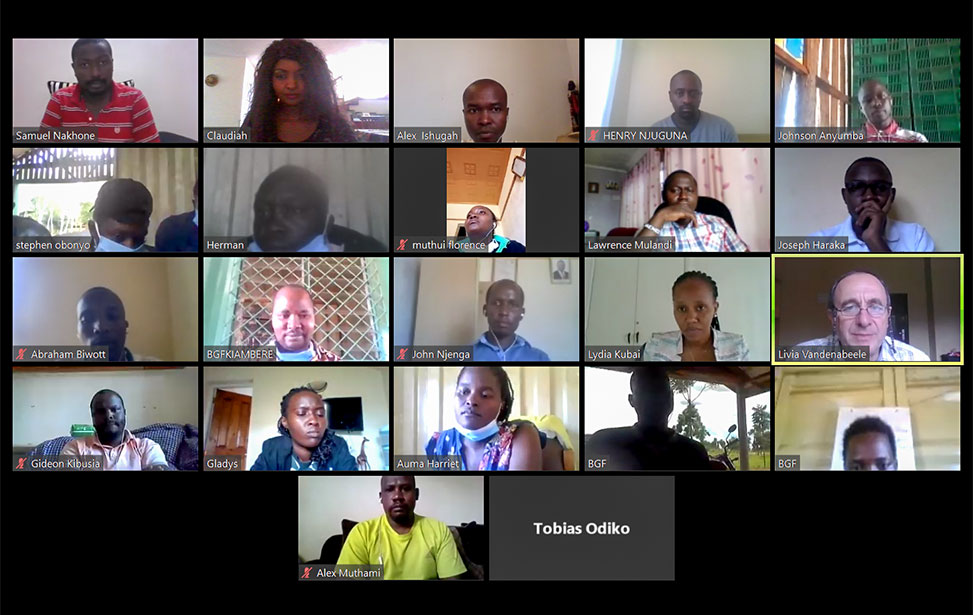 Quarterly Zoom meeting

Photo courtesy: Better Globe Forestry