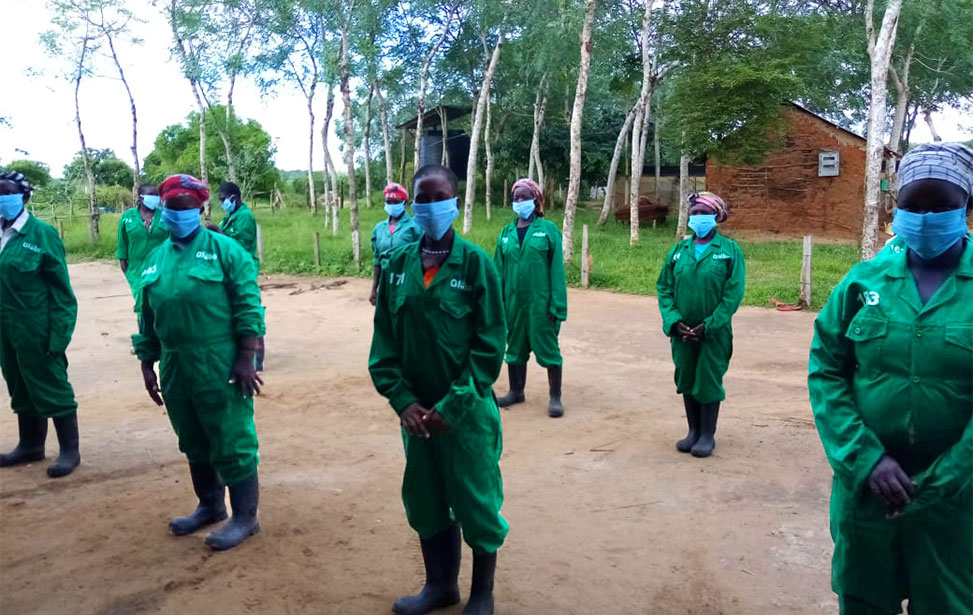 Safety
Better Globe Forestry - Human Resources insight
Better Globe Forestry - Human Resources department
Better Globe Forestry recognizes that people are the biggest assets in achieving the company's mission and vision. The organization has a Human Resources department which aims at developing employees' capacity, and an improved work environment that leads to higher productivity.
Adjusting to COVID-19 measures
Currently, the COVID-19 pandemic has led to economic downturn, not only in Kenya but also on a global scale. This has led to the closure of many organizations and others to downsize, leaving millions of people jobless. Fortunately, Better Globe Forestry's operations are occurring as usual and different measures have been put in place to ensure the safety, health, and welfare of all employees.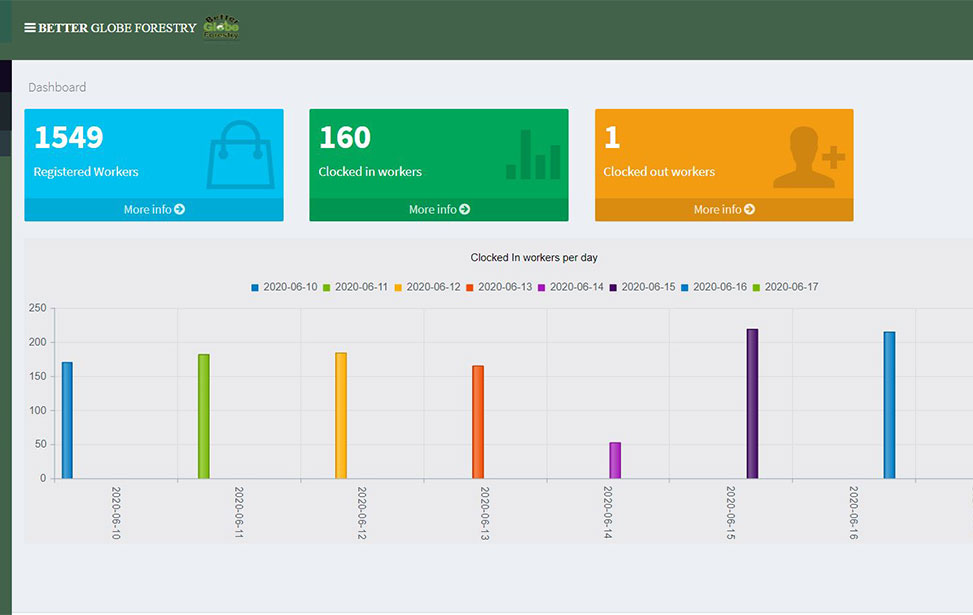 Recording the number of registered workers, those who are clocked in, and those who have clocked out

Photo courtesy: Better Globe Forestry
We implemented COVID-19 measures in all our sites as well as informing workers of the dangers of COVID-19 through:
Regular meetings, which are held to update employees on the current status of COVID-19 and regulations set by the government
Displaying posters with simplified instructions on preventing the spread of COVID-19
Checking the temperature of all employees using infrared thermometers before they clock in
Issuing every employee with a mask at the start of their shift for use during work hours
Setting up strategic points with water and soap to encourage regular handwashing
Having a personal protective equipment (PPE) policy that ensures employees wear clean PPE to avoid the spread of COVID-19
Time and attendance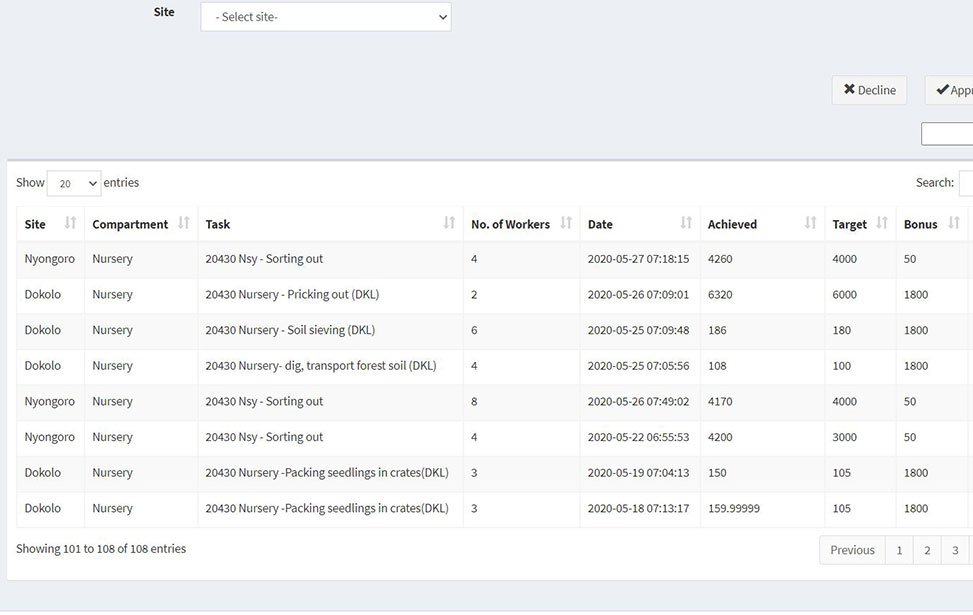 The electronic system tracks attendance and tasks

Photo courtesy: Better Globe Forestry
To ensure there is an effective system to manage employees, Better Globe Forestry uses a customized, electronic time and attendance system to record the attendance of each worker per day. Tasks are allocated, targets are set, and daily wages and bonus are set on the system. The reports that are generated reflect the tasks allocated, targets achieved, and attendance records among others.
Weekly payment reports are generated from the system for payment of casuals, and when an employee exceeds the set target, they receive a bonus payment, providing the quality of the work meets the appropriate standards.
This application has improved site performance and reporting in a timely manner to ensure management intervenes when necessary to make decisions. After its implementation, the company has recorded enormous improvement in cost savings and efficiency on every task.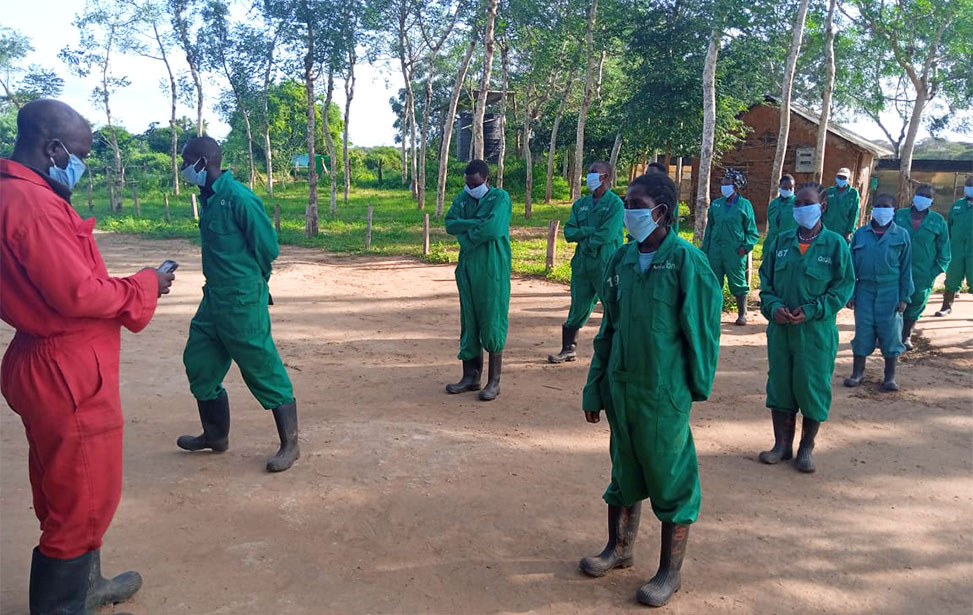 Employees clocking out at the end of their shifts

Photo courtesy: Better Globe Forestry
Post a Comment