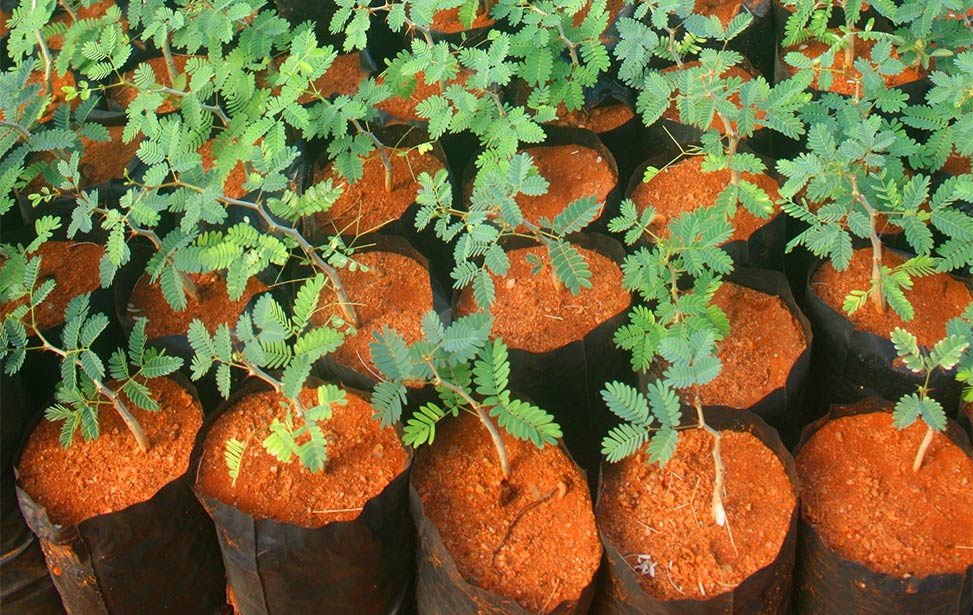 Acacia senegal
Acacia senegal's role in Better Globe Forestry
Safeena Kassoo and McRae Muthomi
Jun. 21, 2018
The acacia or gum arabic tree is an indigenous African tree species, which is scientifically known as Acacia senegal. This tree grows widely across Africa and can be mostly found growing in the Sahelian belt (the southern fringe of the Sahara). Acacia senegal is a unique species because it withstands extreme climactic conditions, such as drought, and is fully able to adapt to environmental changes.
Why is Better Globe Forestry interested in Acacia senegal?
Much like the mukau (melia volkensii) tree that constitutes the bulk of Better Globe Forestry's plantations, Acacia senegal exhibits its own characteristics that make it an ideal species to plant in semi-arid lands. Acacia senegal also produces gum arabic, a natural gum with a unique chemical composition, that solidifies once tapped from the stem and can be harvested for various commercial applications, such as food, medicine, and printing. In the food industry, gum arabic is used as a flavor fixative, emulsifier, and food stabilizer. It is useful in the pharmaceutical industry because it helps binds drugs together and is used in procedures such as kidney dialysis and to combat obesity.
Better Globe Forestry is currently growing Acacia senegal on trial plantations in Kiambere, as well as with farmers close to Sosoma, Mbuvu, and Ukaso locations in Eastern Mwingi. 1,000 Acacia senegal trees were planted in 2011 and are now six meters tall. Over 1,800 seedlings were grown by 63 partner farmers and range from two to three meters tall. Better Globe Forestry is in the process of planting 16,000 seedlings with 100 farmers. Right now, over 20,000 seedlings are being produced in the nursery in Kiambere.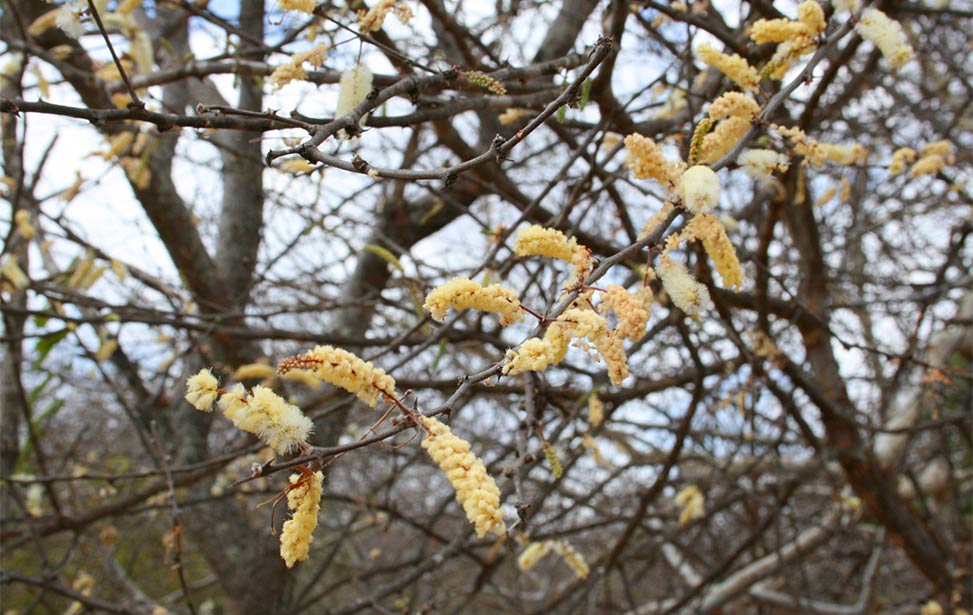 Flowers of the Acacia senegal tree

Photo courtesy: Better Globe Forestry
How is it propagated and harvested?
Acacia senegal seeds are first sown directly into pots or in a nursery. Seed treatment is performed by soaking seeds in boiled water for 30 minutes to break dormancy. Germination typically occurs within eight to ten days. At Better Globe Forestry's nurseries, two seeds are sown per pot to achieve 100 percent germination. Thinning is then performed, and the seedling is transported to a different pot if it is healthy and measures over 30 centimeters tall. The seedlings are watered on a daily basis, depending on the weather. When planting season is close, watering of the seedlings is carefully reduced to harden the seedling in preparation for harsh conditions in the open field.
Acacia senegal will produce a small amount of gum first at three years of age. When the tree reaches six to seven years of age, at least 0.5 kilograms of gum can be produced per tree. Toward the end of the wet season, the tree is intentionally injured for harvesting purposes. When the dry spell occurs, gum exudes from the wound in the stem and is collected; under proper conditions, four tappings can be performed on a single tree and can be harvested twice a year! The strips made for tapping are mostly on the lower branches, as this is where the most gum is produced.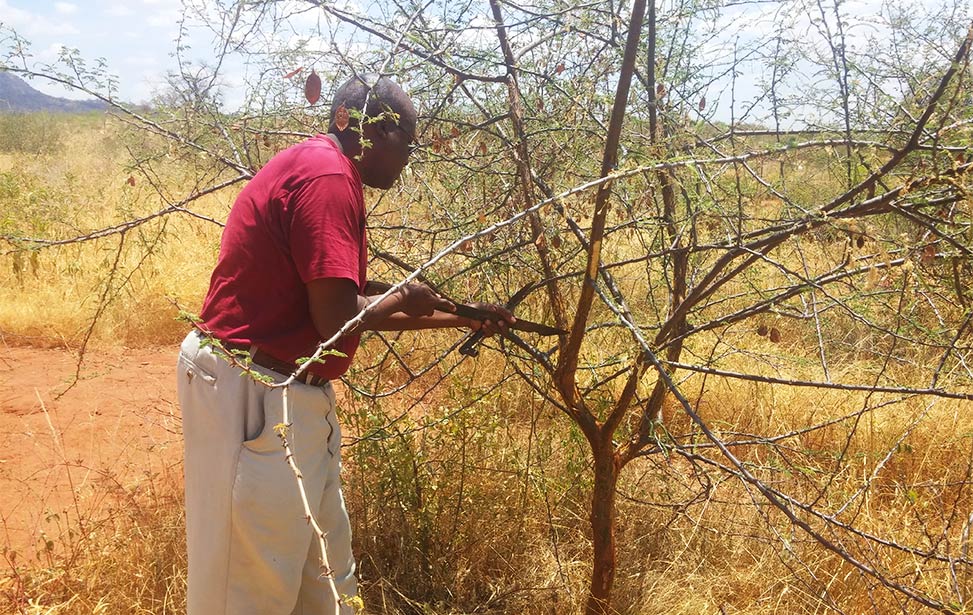 Training on how to tap the gum from the tree

Photo courtesy: Better Globe Forestry
The future of Acacia senegal
Better Globe Forestry began harvesting from the Acacia senegal trial plantation in Kiambere in 2015, where over 70 kilograms of the species were harvested. While there was no harvest in 2016, over 200 kilograms of Acacia senegal were harvested in 2017. As for the future of the species, Better Globe Forestry is in the process of establishing a basis for raw material and intends to buy gum arabic collected from the wild by farmers.
Post a Comment