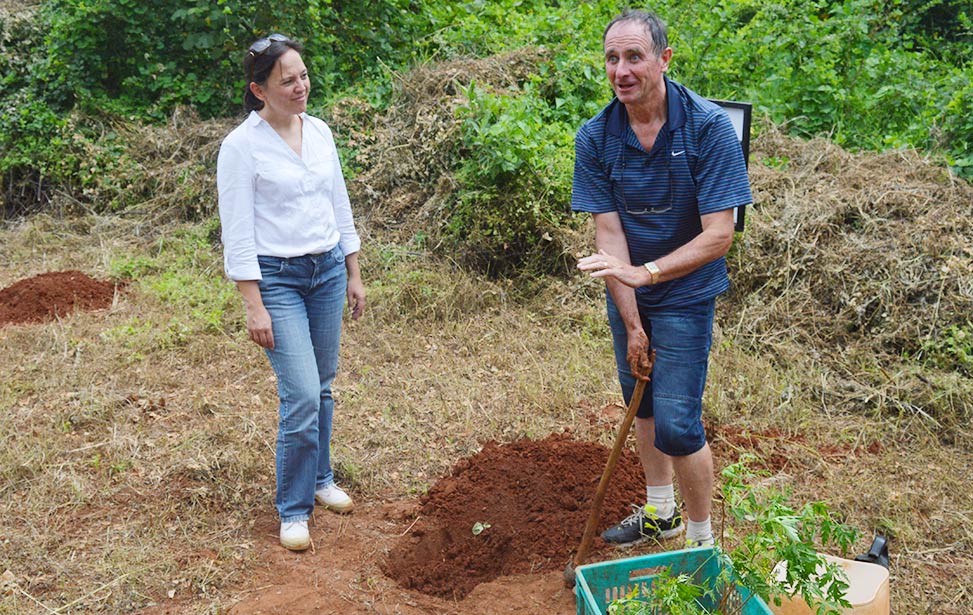 Safeena Kassoo
May 6, 2016
On May 6, Ambassador of Belgium to Kenya Roxane de Bilderling and the Military Attaché Col. Herwig Holsteyns honored Better Globe Forestry with a visit to our Kiambere site. The Belgian Embassy has always been very interested and supportive toward our work and we hope to continue this collaboration in the future.
Better Globe Forestry is a focus point of Belgians in Kenya. The ambassador regularly visits Better Globe Forestry's projects in Kenya, and is interested in our ventures because it expands beyond the normal scope of tree planting. Each ambassador finds our projects unique and seeks to understand the implications of what we do, altogether supporting our ventures. Better Globe Forestry benefits from this relationship since our work is often difficult and we also need help with what we do.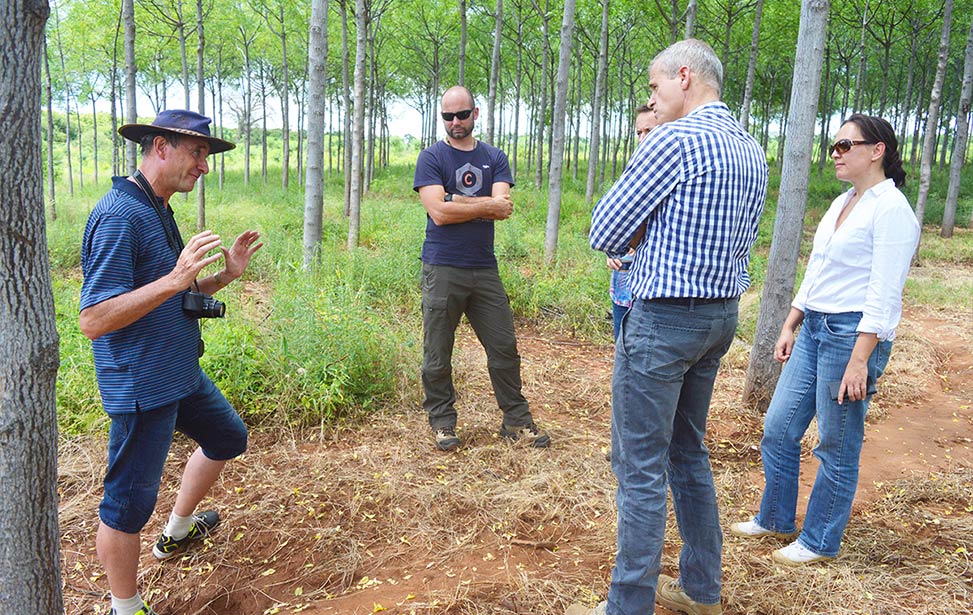 Visitors are being briefed about the technical side of tree planting in the midst of our plantation. From right to left: HE the Belgian Ambassador Roxanne de Bilderling, Belgian Defense Attaché Col Herwig Holsteyns, spouse of the Belgian Ambassador (partially hidden) Stéphane Laime, assistant to the Belgian Defense Attaché Dave Van Landeghem, and Executive Director of Better Globe Forestry Jan Vandenabeele

Photo courtesy: Better Globe Forestry
Many people believe in a magic connection between people and trees. It is therefore a tradition that our visitors and supporters plant a tree when they visit our plantations. In the photo below, Vandenabeele is assisting the Belgian Ambassador with planting a Mukau in Kiambere.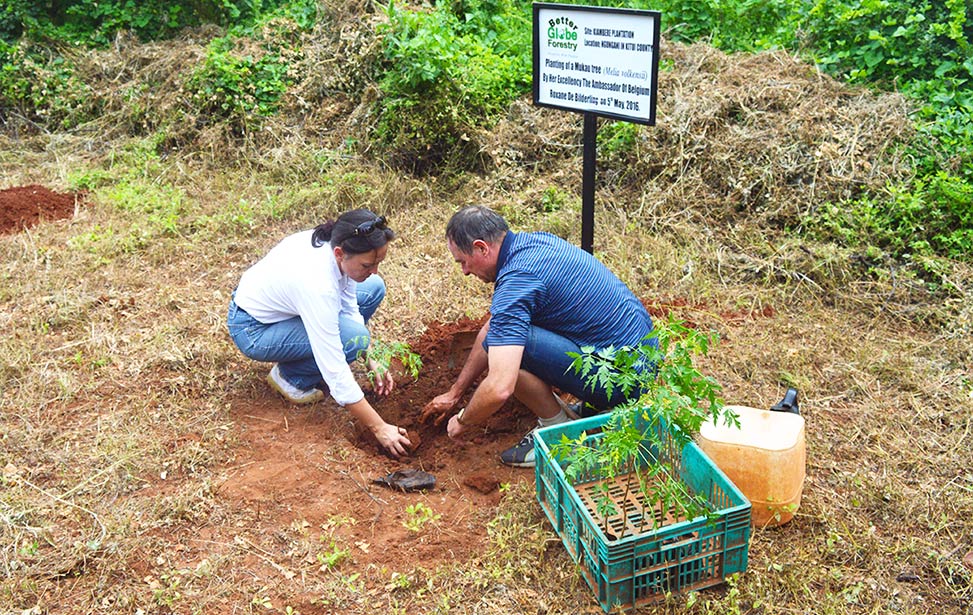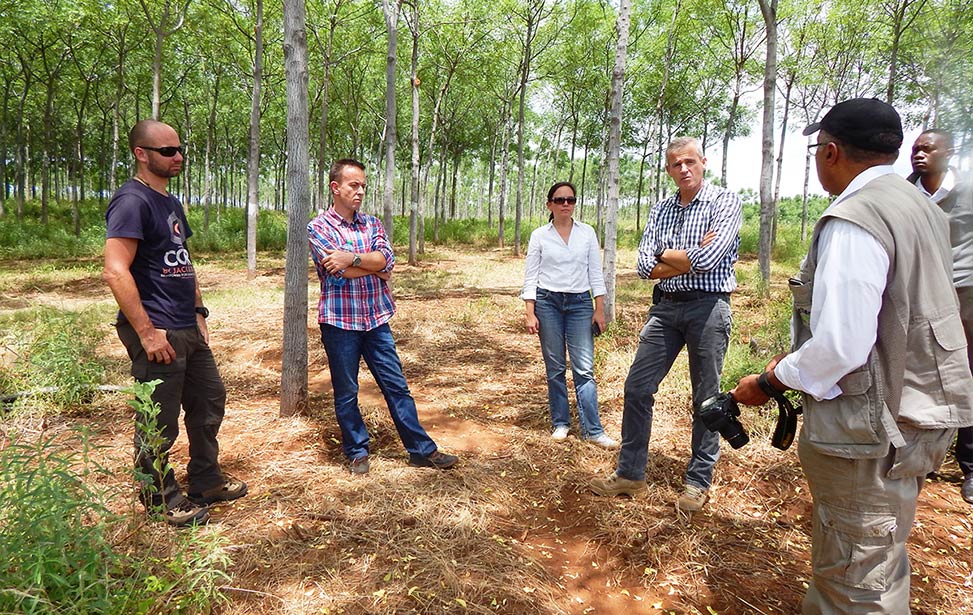 Jean-Paul Deprins welcomes a small delegation of the Belgian Embassy, Bilderling and Holsteyns.

Photo courtesy: Better Globe Forestry
Post a Comment