The education problem
Education is the cornerstone of growth and success. Without it, our progress as a global society would be limited. Education leads us to places that we previously could not reach; it teaches us how to develop and learn from the past, and how we can improve our planet for future generations.
While education is a basic human right, it is often inaccessible in some areas of the world. Uganda is among many countries with an education system that faces many challenges. In disadvantaged areas, there are not enough necessary resources such as qualified teachers or appropriate schools. This makes it nearly impossible for an impoverished child to receive an education.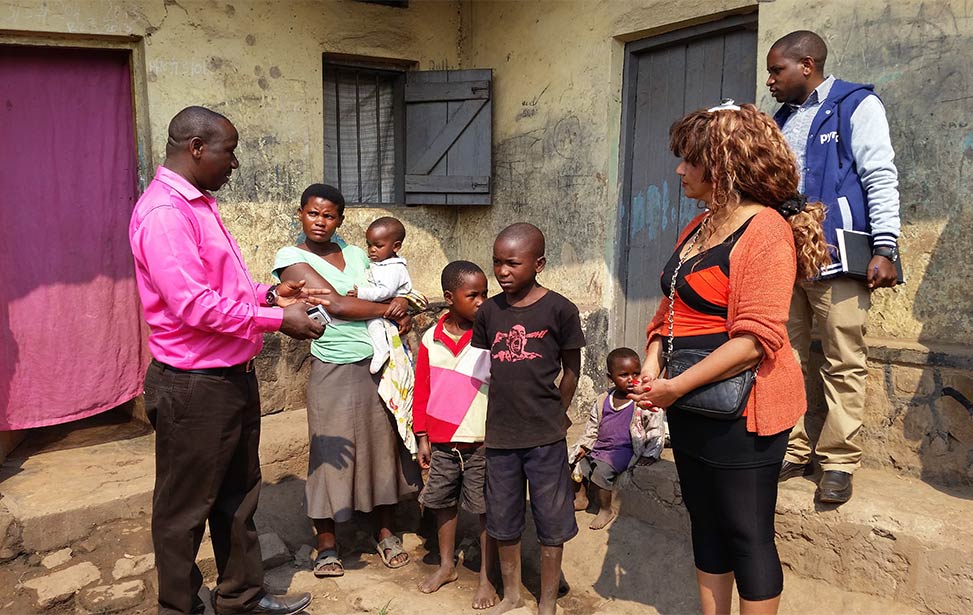 Visiting the homes of Child Africa children in the city. Often, the living conditions are not appropriate environments for children.

Photo courtesy: Linda Heintz
Often, most Ugandan children do not attend primary school because their families simply can't afford it. Because of this, they can't even hope to finish primary school and enter secondary or university due to high costs and the inability to pay. Unlike developed countries, where school is mandated and free of charge, education in Uganda is not free, nor is it a requirement. The standards that separate our world from this one are also caused by some corrupt leaders and inadequate education systems.
Helping children grow
How can we fix the growing concerns surrounding education in developing countries? How can we address the unique situation in Uganda and make it better for the children who have no choice? For Founder and Managing Director of Child Africa Julie Solberg, the answer was simple: foster a child's growth and give them a chance, then they will show their true potential.
The most valuable teaching begins at a young age. Child Africa works to help disadvantaged children in East Africa improve their lives and communities through education. This growth and development process allows underprivileged children to break through cycles of poverty, improve health conditions, and mitigate the effects of climate change.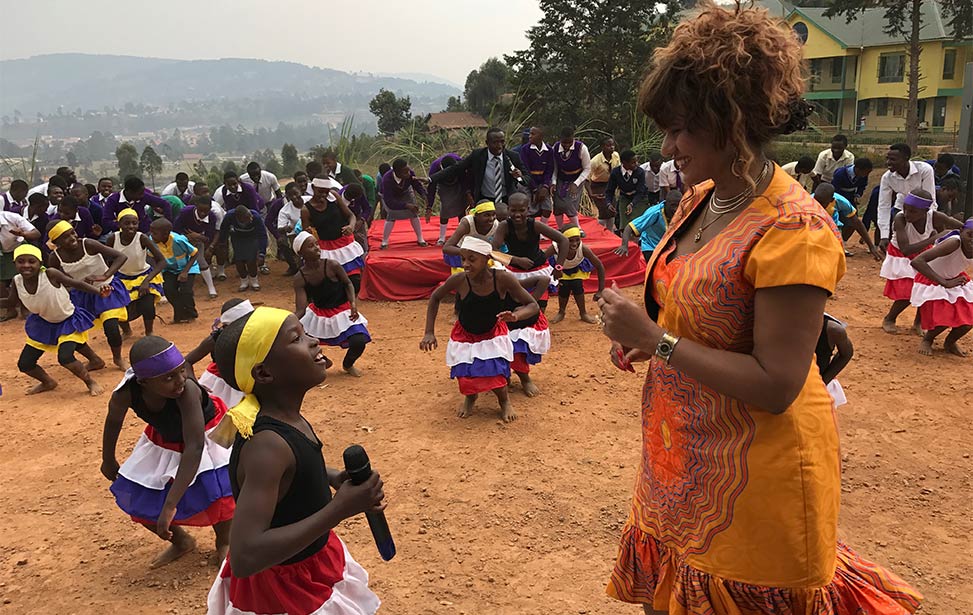 As the founder of Child Africa, Julie has been dedicated to helping Ugandan children ever since she was young. She has always had a passion for helping others, and she was able to turn her passion into a reality. For her, it takes only a moment to change the life of a child, and her ability to transform the world is unlike any other.
Child Africa sponsors make a difference by sponsoring children. Through Child Africa's sponsorship program, any committed individual can sponsor a child, which allows them to attend school and covers their boarding. This sponsorship gives opportunities to children who would otherwise be unable to attend school. For example, a child who lives in the high hills of the city might struggle to travel all the way to school and back, so they would benefit from boarding school. This also helps siblings or family members receive a better future by attending school together.
Child Africa's leadership and initiative
Child Africa has even been recognized as one of the leading forces for children's education in Uganda. Julie and the organization were invited by Uganda's First Lady Hon. Janet K. Museveni to attend a commonwealth summit on August 1. Child Africa children were also invited to the summit to sing and welcome the Secretary General of the Commonwealth, Baroness Patricia Scotland Q.C. The summit was aired in 58 countries and seen by over 1.6 billon people. In the words of Julie:
"It was a great honor to be invited by the first lady to be a part of and give a voice to the children at the Commonwealth Summit. Being part of changing the world into a better place for youth and children is absolutely amazing. Child Africa's voice is being recognized on high levels.

We at Child Africa feel humbled. Our hard work and going the extra mile for the children is bearing fruits. We give a voice to the voiceless, we fight for the rights of the defenseless. We give life to the hopeless. I am proud to be a Child Africa family member."

Julie Solberg

Better Globe is one of our organizations that supports Child Africa with money for building schools through a donation package program. It is part of a greater vision done through social entrepreneurship, which you can read more about by downloading our book SOCIAL ENTREPRENEURSHIP - The Better Globe Way: Eradicating Poverty in Africa. If you want to learn more about how you can contribute for a greater good and help Child Africa grow, and even make money by doing it, please visit Better Globe. We have tens of thousands of Better Globe supporters spread over many countries.
Post a Comment