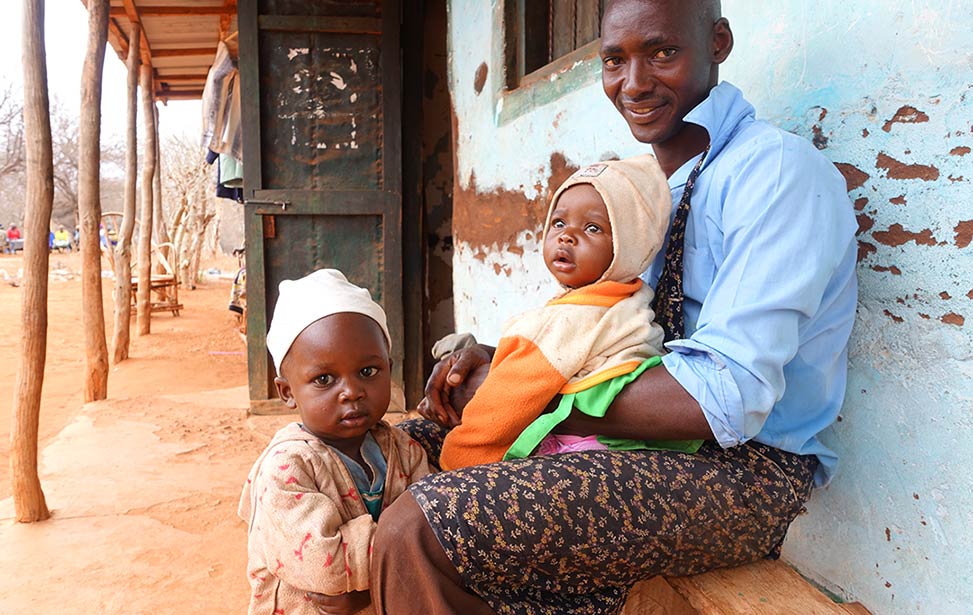 Microfinance
Safeena Kassoo
Jan. 19, 2017
One of the greatest challenges for many African countries is eradicating poverty, and methods to generate income are necessary to bridge the gap between impoverished communities and economic stability.
For this to be successful, individuals who are at a financial disadvantage must be included in the market by means of loans, for example — more specifically, microcredit and microfinance options. Better Globe Forestry has signed a strategic alliance with K-Rep FEDHA Services Ltd. to support farmers that live around their plantations. This option is intended for individuals who lack access to financial institutions, such as banking or employment, and is designed with long-term impact in mind.
It is not enough to propose short-term economic solutions for struggling communities; a lasting positive impact can only be made with long-term and organized options. Cash handouts are a short-term proposition that can provide temporary financial relief, but cannot be implemented in a longer cycle. Large amounts of cash that are presented immediately often carry no marginal value, because they are not always used efficiently.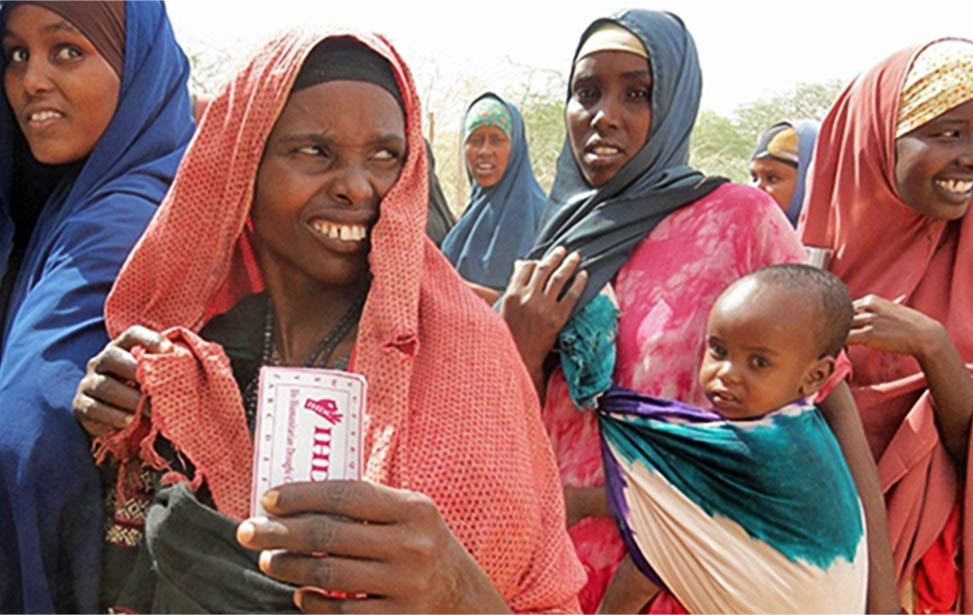 A Somali refugee in the Dadaab refugee camp in Kenya holds a ticket from the Turkish aid agency Yardimeli. The refugees traded the tickets for 2,000 Kenyan Shillings in cash, worth about $22 dollars.

Photo courtesy: Carolyn Dunn/CBC News

Microfinance benefits both the user and the community. In this system, financial services such as loans are provided for the purposes of inclusion and investment. For Better Globe Forestry, the main goal of microfinance is to establish a community-based organization in which members work with each other and encourage others to join.
Better Globe Forestry's financial service association (FSA), or Village Bank, operates on the principles of community impact through assistance. Whoever applies for services must become a shareholder. All shareholders are natives in the community. This way, the Village Bank creates groups and pays off loans appropriately.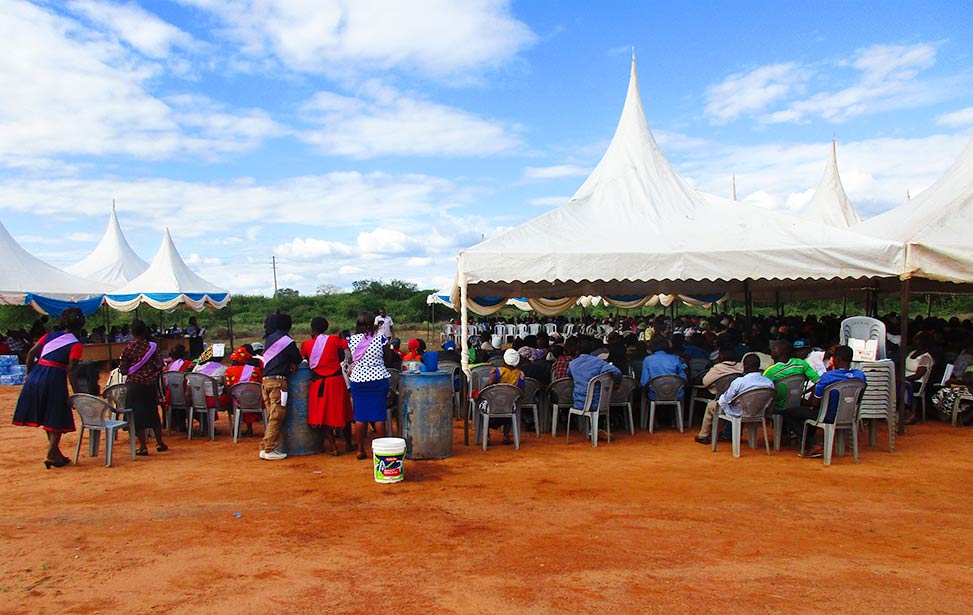 May 2016, about 1,000 shareholders and farmers attended the Annual General Meeting (AGM) of the financial service association (FSA) in Nguni funded by Better Globe Forestry. According to estimates, 65% of those present were women.

Photo courtesy: Better Globe Forestry
These loans enable community members to purchase necessities such as livestock, tools, furniture, appliances, and so on. These commodities encourage the development of other commodities and trade. For example, if a group member uses their first loan to purchase a goat or two at a low price and begin the reproduction cycle. With more goats, they can feed them until they fully grow, then sell them for a profit. they can produce and sell goat milk to pay down their loan. Livestock, like goats and chickens, are advantageous because they can provide two sources of income. All activities related to planting trees have also been incorporated as a service product.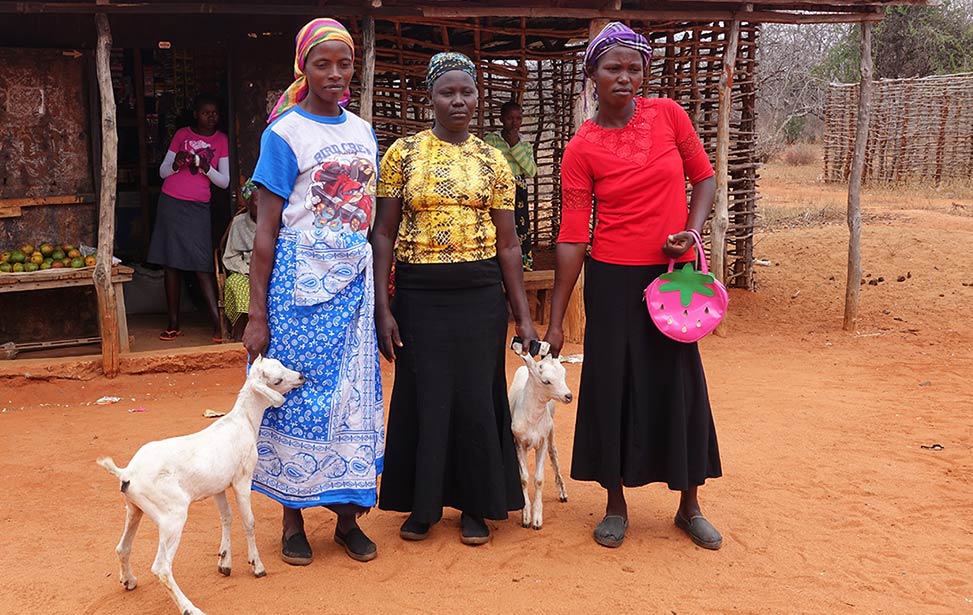 Goats financed by microfinance loans.

Photo courtesy: Ambreen Oevrevik, BG Media

And members and shareholders aren't just being issued loans; the microfinance bank is teaching community members the importance of financial literacy. While they previously had limited resources before, the FSA has increased their understanding of financial systems and provided them with the freedom and responsibility of microfinance.
Cash handouts, though well intentioned, are not designed to strengthen the financial structure of a community and its households. The most efficient and responsible way of teaching financial literacy and increasing stability is to give community members a chance to steer their own financial independence. Not only does this benefit the individual, but it also creates a lasting impact for all.
Post a Comment