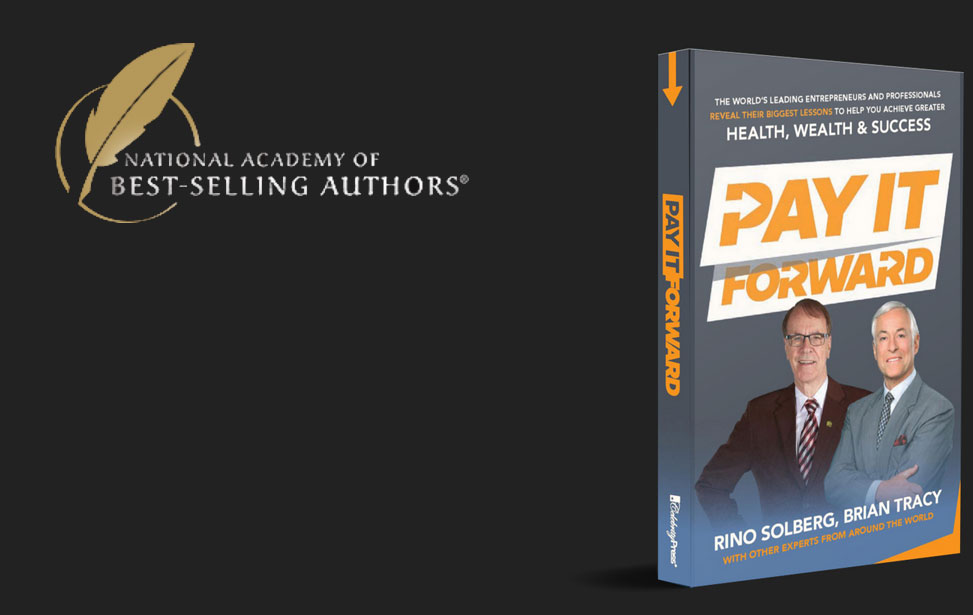 Entrepreneur
"Pay It Forward" is a new book featuring Better Globe Forestry's very own CEO, Rino Solberg. The book describes how looking out for each other is the truest measure of success and can help all of us achieve our goals together. With the help of other experts from around the world, Rino takes you through the steps to success and shares his methods. More information and Rino's excerpt can be found on the Pay It Forward website.
What may seem like a simple concept is actually a way to start a chain reaction — for the greater good. Rino Solberg, chairman and founder of the Better Globe Group, has taken the concept of paying it forward to the next level. By spearheading organizations like Child Africa and Better Globe Forestry, Rino has successfully created a system of paying it forward that will impact the world for generations to come.
Rino began tackling his last goal in the early 2000s, which was to eradicate poverty and corruption in Africa. He began this journey with the understanding that if he did something good for one or more people, they would be inspired to do good for others, and so forth. The NGO known as Child Africa was the first step in this process, with the intent to send children to school and provide them a quality education. At the core of these operations is integrity, which molds children into upstanding citizens for their benefit as well as future generations.
But Rino also understood that his goal to eradicate poverty and corruption in Africa could not be done through charity alone. Instead, social entrepreneurship would be the best way to proceed. By using this method, everyone involved would make money, and social conditions would improve. When Rino did some investigation, he found that approximately 70% of Africans were small-holder farmers, with little to no education at all. The best way to help these people, he thought, would be to provide these farmers their own income over time.
The answer? High-quality mahogany trees. By planting these trees in the arid and semi-arid lands in Kenya, Rino and Better Globe Forestry would soon find this to be a proven method for eradicating poverty and corruption in Africa, while simultaneously making a profit for those involved.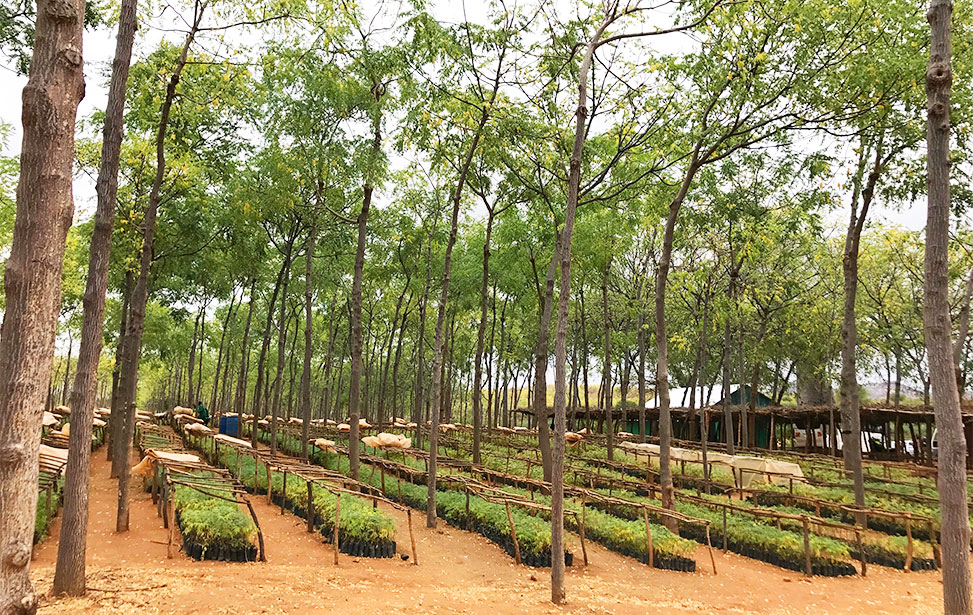 Rows of mukau trees at Kiambere plantation

Photo courtesy: Better Globe Forestry
Their success was evident. In 2015, the company was awarded the Taxpayers Award for small- and medium-sized companies, given by the President of Kenya. Today, Better Globe Forestry Ltd. is the most respected forestry company in Kenya, with the help of Managing Director Jean-Paul Deprins. He also works alongside his partner and Norwegian data specialist, Jan-Tore Øvrevik, who is responsible for most of the companies' IT developments. They continued their success using a three-pronged approach as part of social entrepreneurship.
Step 1
The first step is massive tree planting, for profit. "Without massive forest action in Africa in the next 50 years," Rino writes, "all land suitable for farming will probably be gone, and consequently, the farmers too." The effects of massive tree planting in Africa include limited desertification, and income for poor farmers. Not only did this step become profitable, but also sustainable.
Step 2
The second step is microfinance for agriculture, which is a non-profit approach. Microfinance is a proven way to help farmers make more money for themselves, since it helps them start their own businesses and maintain dignity, self-confidence, and stability.
Step 3
The third step, educating children, is also a non-profit approach. Children are the future, and if they do not have access to free primary education, it will be near impossible to eradicate poverty in any country. Child Africa stepped in to teach children honesty and integrity, because these have positive long-term effects on their lives.
Sponsoring children for educational purposes is also paying it forward; when these children grow older and have their own children, they'll find ways to keep them educated and in school. Saving one child means saving the next generations — a limitless goal that benefits us all.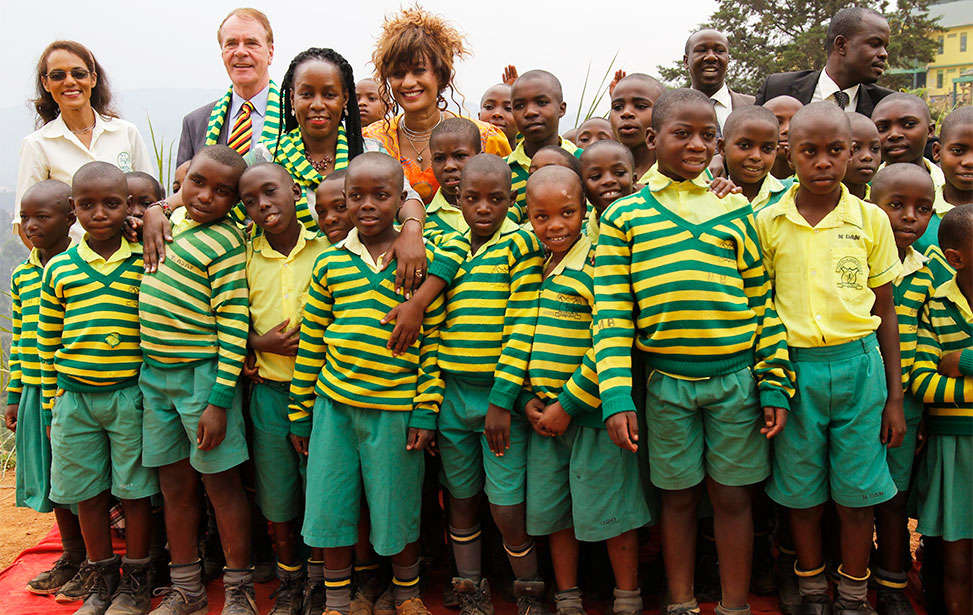 Rino with his wife Julie Solberg and students of Child Africa.

Photo courtesy: Better Globe Forestry
It's been 13 years as a pilot project, but more than 40,000 people have contributed to the Better Globe vision, with more than 10,000 partner farmers in Africa living in better conditions. And the mission didn't stop after 13 years when the first 1 million trees were planted: In the 14th year, another 1 million trees were planted, and same in the 15th year. The goal is to plant 1 million trees each day, which would significantly benefit East Africa and beyond.
In addition to the fantastic work being done with tree planting and education, the company has also funded three microfinance banks, all of which are owned by the communities are self-driven and have helped over 5,000 families in a sustainable way. Three schools have been built in Uganda, and more than 20,000 children have been helped with education and trained to fight corruption.
What's next for Better Globe Forestry? This year, they've begun planting a medicinal tree called "moringa" to help local communities. Moringa has a number of health benefits, and planting it continues the practice of paying it forward and making people healthier in the process. In some years, Better Globe Forestry will most likely become the largest tree planting company in the world, all the while making a big difference for the environment. If everyone pays it forward, one person at a time, we may just change the world and ourselves — for the better.
Post a Comment