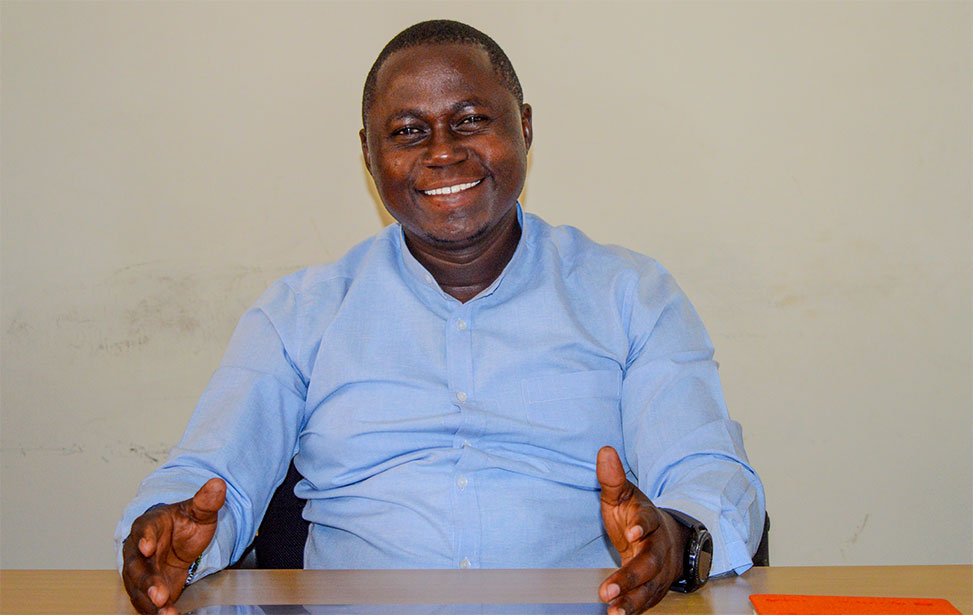 Staff
Safeena Kassoo
Feb. 10, 2020
Better Globe Forestry recently promoted Lawrence Muema Mulandi to his new role of Finance and Operations Director. He began his journey with Better Globe Forestry in 2011 as an administrative officer and accountant, and after nine years has served his community and showed enough potential to serve as finance manager.
Lawrence is married to a banker, with whom he has three children. He is currently pursuing a PhD in Business Administration, with a concentration in Finance. He holds a Master's degree in Business Administration – Strategic Management, and an additional degree in Finance & Accounts. His certifications are as follows:
Certified Lead Expert in Quality Management Systems
KSCE Level
KCPE Level
Q:
How did you get started in Better Globe Forestry?
A:"I had come from a company with barely any procedures, where even the leaders hardly followed or respected the procedures that were in place. When I started working for Better Globe Forestry, I realized I was with a company that had procedures for everything, and its management worked hard to respect and implement those procedures. I welcomed and adopted these changes quickly, and even started looking for new ways to improve. Better Globe Forestry's management saw my passion to achieve and lift the company to new heights; in less than a year I was promoted to quality coordination and reported to the Managing Director for all quality matters. Since then, things only got better, and I have never looked back."
Q:
How do you feel about your promotion, and being Better Globe Forestry's first Kenyan director?
A:"My promotion as the first Kenyan director of Better Globe Forestry makes me feel great! I am who I am today because of the time and resources that management has invested in me; for that, I am very grateful. To my boss, Managing Director Jean-Paul Deprins, thank you for being patient with me and the best teacher. You have taught me many things, some that I never heard or learned in schools, and others that aren't even in books. To Chairman Rino Solberg, I have every reason to be happy to work with you. I have learned over time that every problem has a solution and you should never accept "no" for an answer. Thank you both, as my mentors and trainers, for sponsoring my PhD. I always remember the day that I shared my goals with you: I had a performance evaluation with my boss, Jean-Paul, in the presence of Rino, and they asked me how the company can assist to help me achieve my goal. I wished to be sponsored for my PhD, and they both said simultaneously, "Your wish is granted. The company will sponsor you." I shed tears of joy! From that day, I knew how much faith and value Better Globe Forestry and its management team had in me."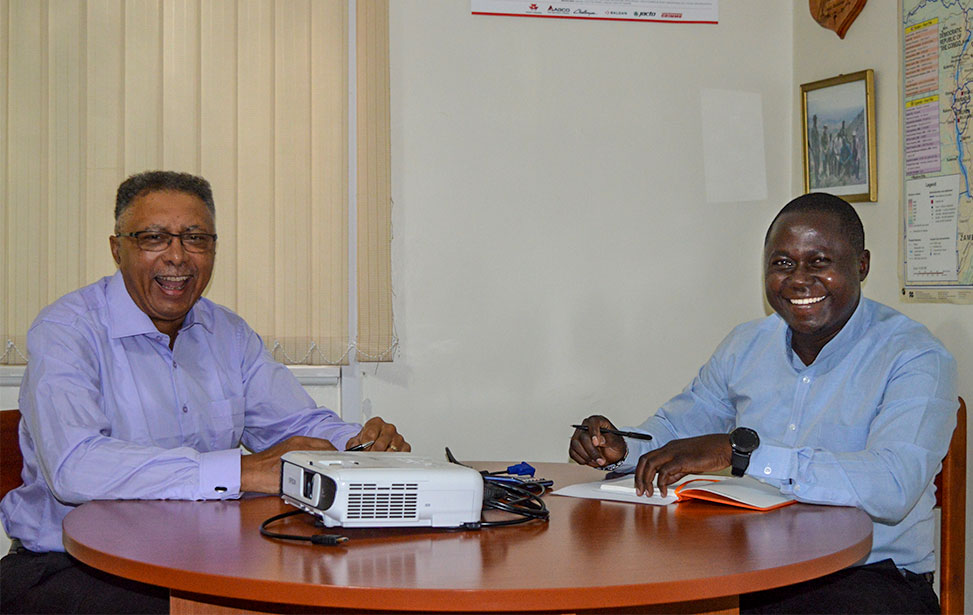 Q:
What have your interactions with senior directors been like?
A:"They have always been very positive. I always listen to their advice and opinions, though I have never shied from stating my opinions and what I feel might be better, especially regarding finance and quality management operations of the company as a whole."
Q:
How will your new position contribute to Better Globe Forestry's success?
A:"Better Globe Forestry is a fast-growing company, and my position as full-time director to manage and oversee the finance and operations of the company was necessary. I oversee the implementation of the company's strategic plan at the financial and operational level. I guide operations and finances towards achievement of the company goals. The day-to-day goals must be met without any excuses."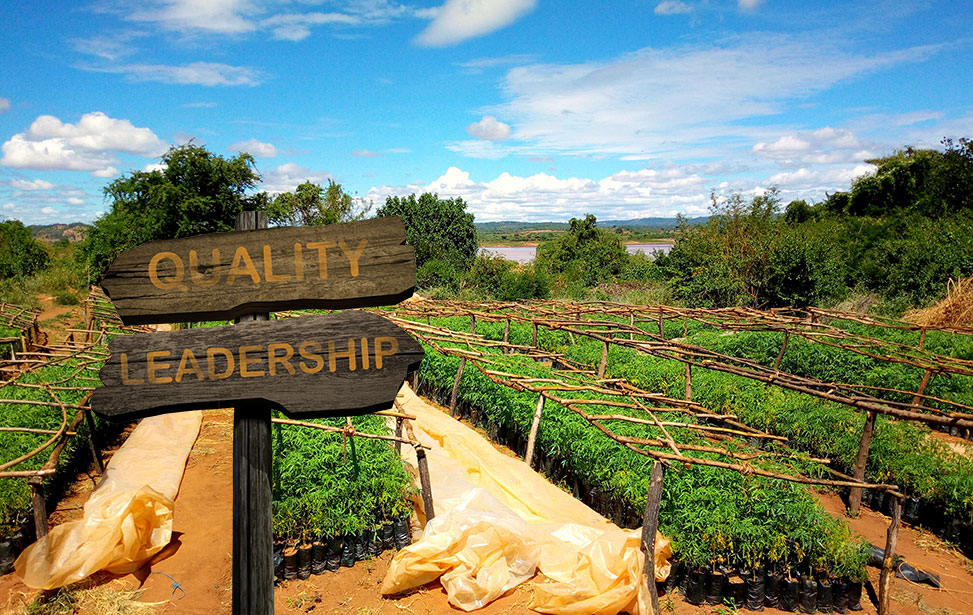 Q:
What are some challenges ahead and how do you plan on overcoming them?
A:"Our sites are far from the head office. We have challenges such as communication, machine breakdowns, repairs that take long to repair, etc. I have created measures with the team on those sites to ensure that we are ahead of the forestry department with pitting, clearing, etc. We are also going to change any suppliers who do not align with our goals. The site logistic managers are aware that a breakdown must be repaired with urgency. I have offered myself to be a leader to allow for consultation any time of the day, including weekends, to ensure nobody is blocked from achieving their daily targets and objectives. The biggest challenge has been the cost of mechanical repairs of the bulldozers and tractors, which poses a challenge. Previously, the company designated every Saturday as an equipment maintenance day and gives a bonus to any operator whose machine does not have breakdowns in a whole month of working. This has helped a lot. And this year, the objective is to reduce cost and exceed the set objectives."
Q:
Mention any accomplishments or milestones you've helped the company achieve
A:There has been a lot of teamwork. I have worked very closely with the Managing Director and he has given me room to think and make suggestions that have been implemented by various departments of the company.
Time and attendance

This is a project we started in 2018 because we wanted to reduce the time it took to receive data and reports from the sites.

Workers Payments

We also wanted to address the time it took to process workers' payments, which was done every week on Friday, from typing hundreds of workers' data that was prone to errors to simply downloading and uploading to the payment system.

Setting up of Accounting system
Setting up of Quality Management System
Developing of Finance policies and procedures
Q:
Future plans
A:The future is sage accounting in finance and accounts. We would like to see a future where we will have an online system that can allow each one of us to do what they do in the system, so that the whole company will be online. We hope to reduce the cost of tree seedlings in order to plant double the number of trees with the funds that we receive.
Post a Comment