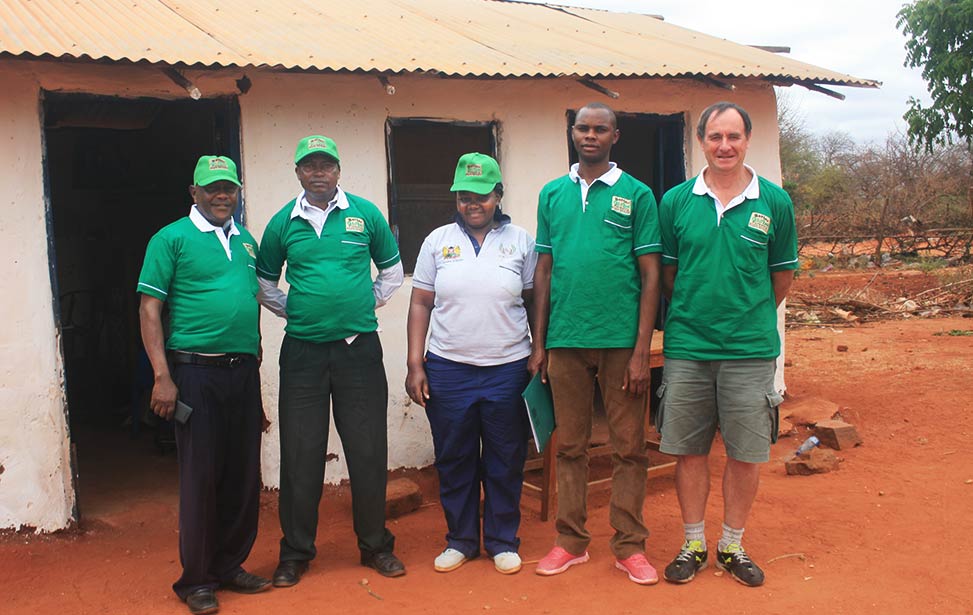 Agroforestry
From left to right: Chief Benjamin Musoo Mui, Assistant Chief Joseph Nduti Mwenga, Agroforestry Agent Florence Muthui, Forester Ambrose Musango, and Jan Vandenabeele (Better Globe Forestry).

Photo courtesy: Better Globe Forestry
Safeena Kassoo
May. 19, 2017
It is part of Better Globe Forestry's commitment to uphold good public relations with stakeholders at all levels in all its areas of operation. This time, Better Globe Forestry paid a visit to local authorities in Eastern Mwingi constituency to explain to them what Better Globe Forestry is doing in the area. In Eastern Mwingi, Better Globe Forestry is undertaking a program with farmers aimed at re-greening the dry countryside through commercial interventions where farmers are contracted to plant trees that have commercial returns all in a bid to knock out poverty in the area.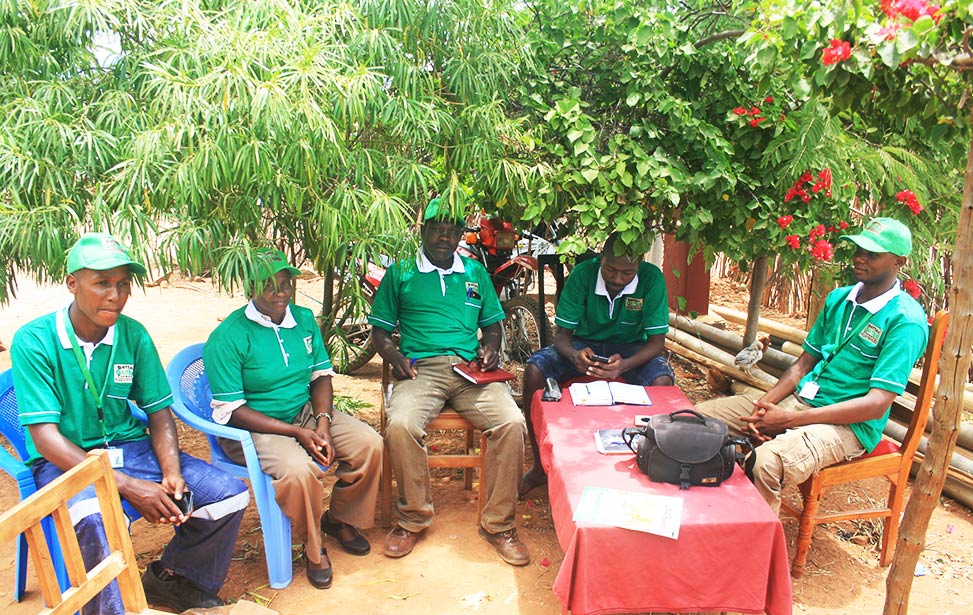 Representatives of Better Globe Forestry's head office during one of the 3-day visits to all chiefs of Mutito Location in Embu County aimed at fully introducing them to our program. From left to right: John Njenga, Agroforestry Agent at Better Globe Forestry; Mercy Murathi, Assistant Chief; David Muli, Chief of Mutito location; Samuel Nakhone, Assistant to the Executive Director of Better Globe Forestry; and Ambrose Musango a Better Globe Forestry forester.

Photo courtesy: Better Globe Forestry
Agroforestry Agent Florence Muthui (right in the picture below) in the shamba (farm or plantation) of Gitonga Nguni in Mbuvu location, Mwingi East. Gitonga planted 180 trees in November 2016 of which 130 trees or 81 percent survived, in the local conditions where main annual rainfall is barely 350 millimeters. This is not a bad result though he gave some additional watering. In front of them is a young melia volkensii.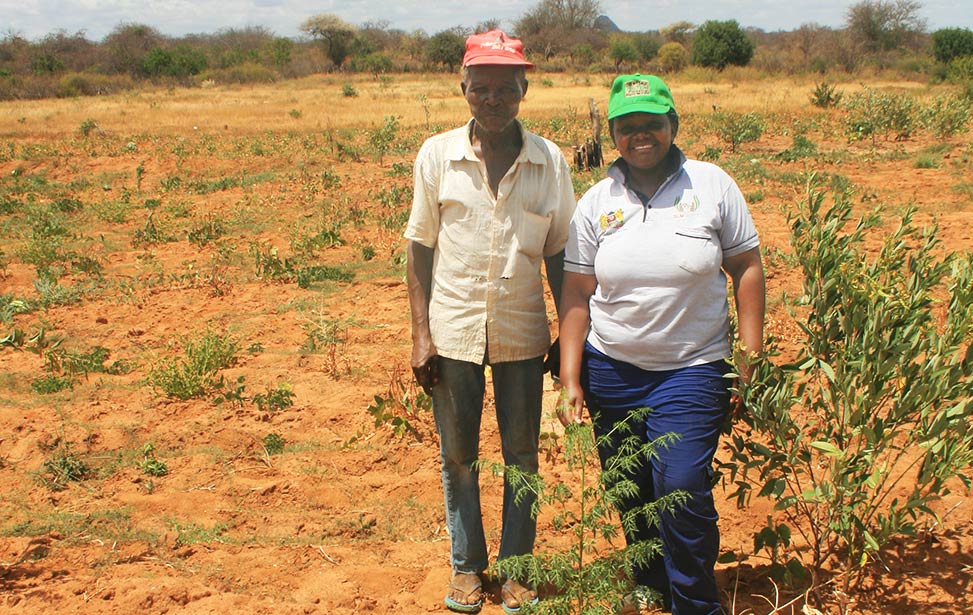 Re-greening is the process of planting seedlings in an otherwise barren or dry plot of land. The seedlings are incorporated into existing farms and crops where they are maintained throughout the growth process. This type of restoration involves more than just planting seedlings throughout degraded landscapes. When a community becomes involved with the planting process, they become equipped with the knowledge and understanding of the environment. Farmers benefit from this program apart from commercial return as well, since they learn how to integrate seedlings on existing farms.
Post a Comment