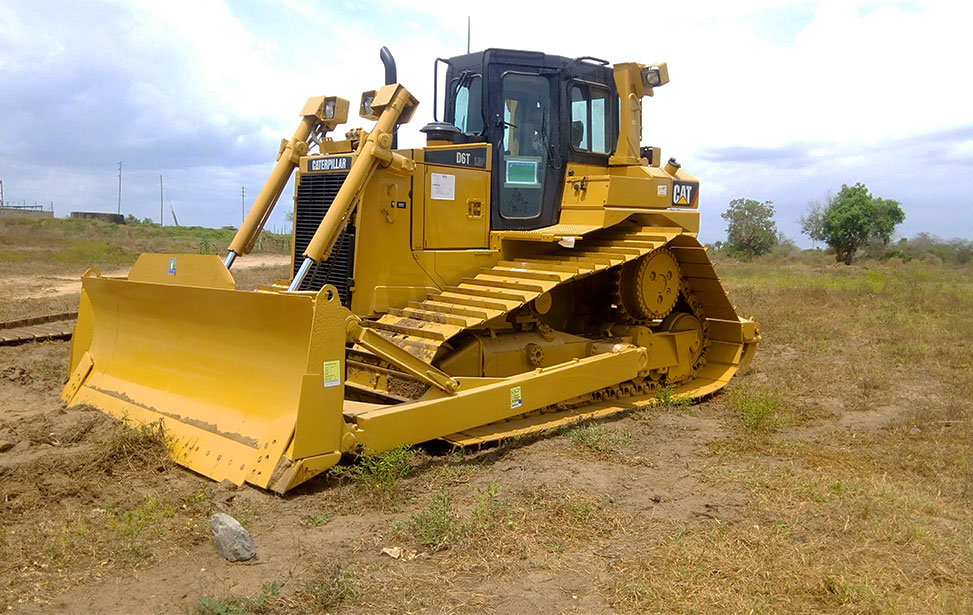 Machinery
Mechanization at Nyongoro site
Herman Murithi and Lawrence Muema
Jul. 03, 2020
Mechanization is the application of machine power to work on land, to increase the rapidity and speed of work with which farming operations are performed. In Nyongoro, Better Globe Forestry embraces the use of machines in several forestry activities that include vegetation clearing, pre-planting weeding, pitting, watering, and brush cutting. Selecting the right type of the machine and its purpose is guided by the achievement of set annual targets. Field operations are organized and guided by plans and schedules that ensure maximum efficiency in machine utilization. For a successful operation, Better Globe Forestry has engaged qualified and competent operators who are conversant with the company's mission, which is planting as many trees as there are people on this planet. In order to ensure quality work and target achievement, the operators together with site mechanic carry out maintenance of the machines as guided by respective machine maintenance manuals.
Vegetation clearing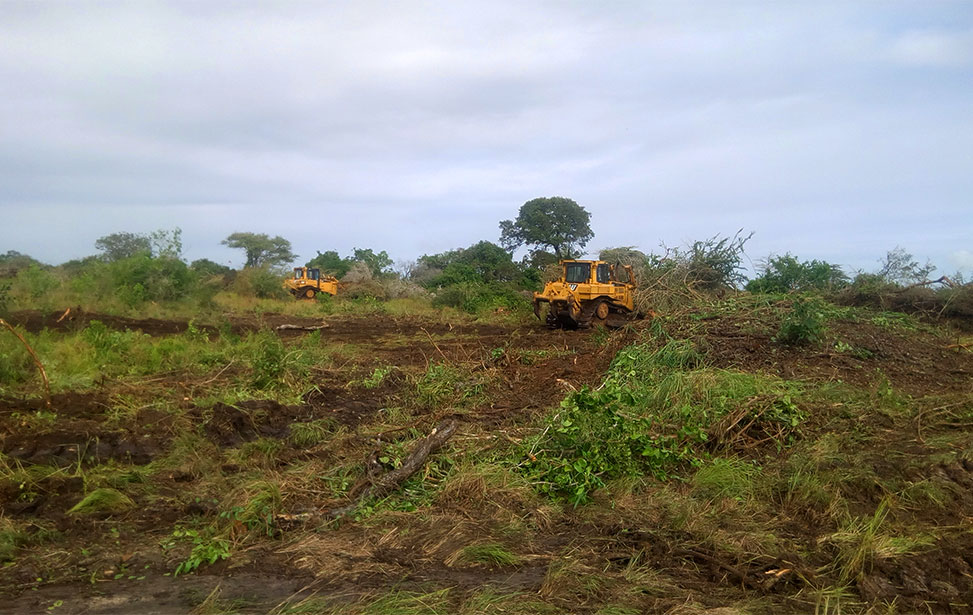 Using bulldozers to clear land

Photo courtesy: Better Globe Forestry
This is the initial activity in the plantation. In Nyongoro, there are three bulldozers from caterpillar brand. The models that are involved in clearing bush and thickets to provide space for planting are CAT D6M, CAT D6T XL, and CAT D6T LGP. Clearing activity takes into consideration minimal disturbance of biodiversity by leaving closed canopy forests, depressions with rainwater collection, and huge standalone trees. Each bulldozer clears 1.1 hectares in a single day.
These bulldozers have made it easier for provision of planting space within the given timelines. This is a tremendous improvement from previous land preparation that were done manually. Manual land preparation was time consuming and labor intensive. Mechanization has greatly increased efficiency in provision of planting land in the set timelines.
In addition, the bulldozers are used in construction of 'buffalo walls' and plantation roads. The buffalo walls act as barriers for buffaloes that contribute to game damage of saplings.
Pitting
Better Globe Forestry has eight tractors that are involved in carrying out various activities -pitting being one of them.
The activity involves use of a three-point auger connected to a tractor PTO. The company has work instructions that guide each activity. In line with this, the work instruction state that the planting pit be 30cm in diameter, 30cm in depth, and 4m apart. Therefore, the procured auger bits are of 30cm in diameter.
Task rates for pitting vary depending on the season. A tractor pits 600 pits in the wet season and 300 pits in the dry season.
Initially the company relied on manual labor in making pits for planting. An individual had a task rate of 60 pits during the wet season and 35 pits during the dry season.
Pre-planting weeding
This refers to the process of controlling herbs and other vegetation from regenerating in newly prepared land. This activity provides optimum environment for newly planted seedlings. In Nyongoro, this is done using a tractor mounted boom sprayer. A tractor sprays 5 hectares in a day.
Watering
Watering newly planted seedlings is a vital activity in ensuring their survival. In the beginning, Better Globe Forestry relied wholly on manual watering by the use of donkey carts and manual labor. Donkey carts were used to transport water in 20 liter jerry cans. On arrival to the watering points, manual labor was used to individually water the newly planted seedlings. This was time consuming and labor intensive, hence affecting achievement of the set planting targets.
The company had to devise ways of ensuring planting targets are achieved and most importantly to ensure their survival. With watering being a key activity in establishment, other modes of watering were in urgent need. This resulted in the establishment of an elaborate watering system that comprises of a 20 hp diesel driven water pump that supplies water to the plantation and nursery. There is a 4 km main pipe that supplies water to the plantation from Lake Moa. Upon reaching the plantation, water is channeled to supply pipes for distribution to strategically positioned 5000 liter water tanks. Assigned persons use 20 liter jerry cans to draw water from the tanks and water newly planted seedlings.
Better Globe Forestry has gone further to mechanize watering activity by use of two water bowsers that are mounted with a boom that has four outlets that water four seedlings simultaneously.
Post a Comment