Safeena Kassoo
Sep 11, 2016
According to the U.S. Department of Agriculture (USDA), Agroforestry is "the intentional integration of trees and shrubs into crop and animal farming systems to create environmental, economic, and social benefits." The methods used to create farms and plantations can be taught and implemented in communities for continued production. With agroforestry, populations can work on using sustainable measures to rehabilitate the environment.

In the drylands of Africa, where Better Globe Forestry conducts the bulk of its work, information is a powerful tool that helps farmers in the area adjust their methods and improve their income. By learning how agroforestry operates, they're able to make farming decisions that are better for the environment and community.
Better Globe Forestry and its operations in Kenya have opened up new vistas for the way in which a private sector company can contribute to development in the drylands. This is reliant on interactions that foster investments through which companies can collaborate with the poorest farmers in the country, meet with mutual interests, produce more trees, and build more industries based on the wood produced.
When producing and maintaining trees, it's important to pick a species that will endure certain weather conditions and yield a significant profit for social, economic, and environmental purposes. Mukau, a tree species that has been pioneered by Better Globe Forestry, has been a species of particular interest for the scientists at the World Agroforestry Centre (ICRAF) due to its presence in the drylands, despite receiving little attention in developing its potential. The Kenya Forest Research Institute (KEFRI) has been working with Better Globe Forestry and ICRAF with hopes that in the future the amount of mukau produced by outgrowers will increase to tens of thousands as people begin to appreciate the profitability of the species.
Mukau is unique in that, as a dryland species, it has adapted exceptionally well to drought conditions and poor soil environments, yet is of quality that is comparable to the best mahogany – a standard of high quality furniture wood produced in the forests of Africa.

Most mahogany in Kenya is imported from the Congo basin where deforestation is rampant and presents a serious environmental and economic issue. Better Globe Forestry realizes mukau can be produced as a mahogany alternative, thus creating a whole industry of production of harvesting, processing, and developing high quality timber as a major export in Kenya.
Agroforestry creates an economic relationship in deliberately creating ecological systems of land and agricultural management. Better Globe Forestry is a key vehicle in developing interest in these practices and models of investment that provide farmers the credit and technical support to plant mukau seedlings on their farms. Farmers are then able to manage wood lots or tree plantations and produce assets and income that allow them to eradicate institutions of poverty. The development of mukau acts as a major industry for the economic prosperity in Africa.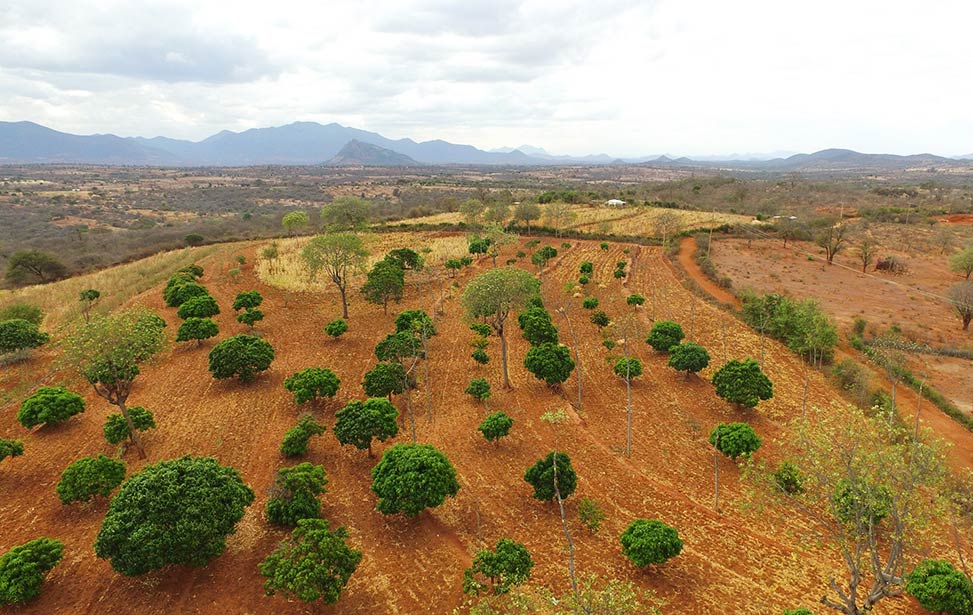 Outgrower farm
Post a Comment